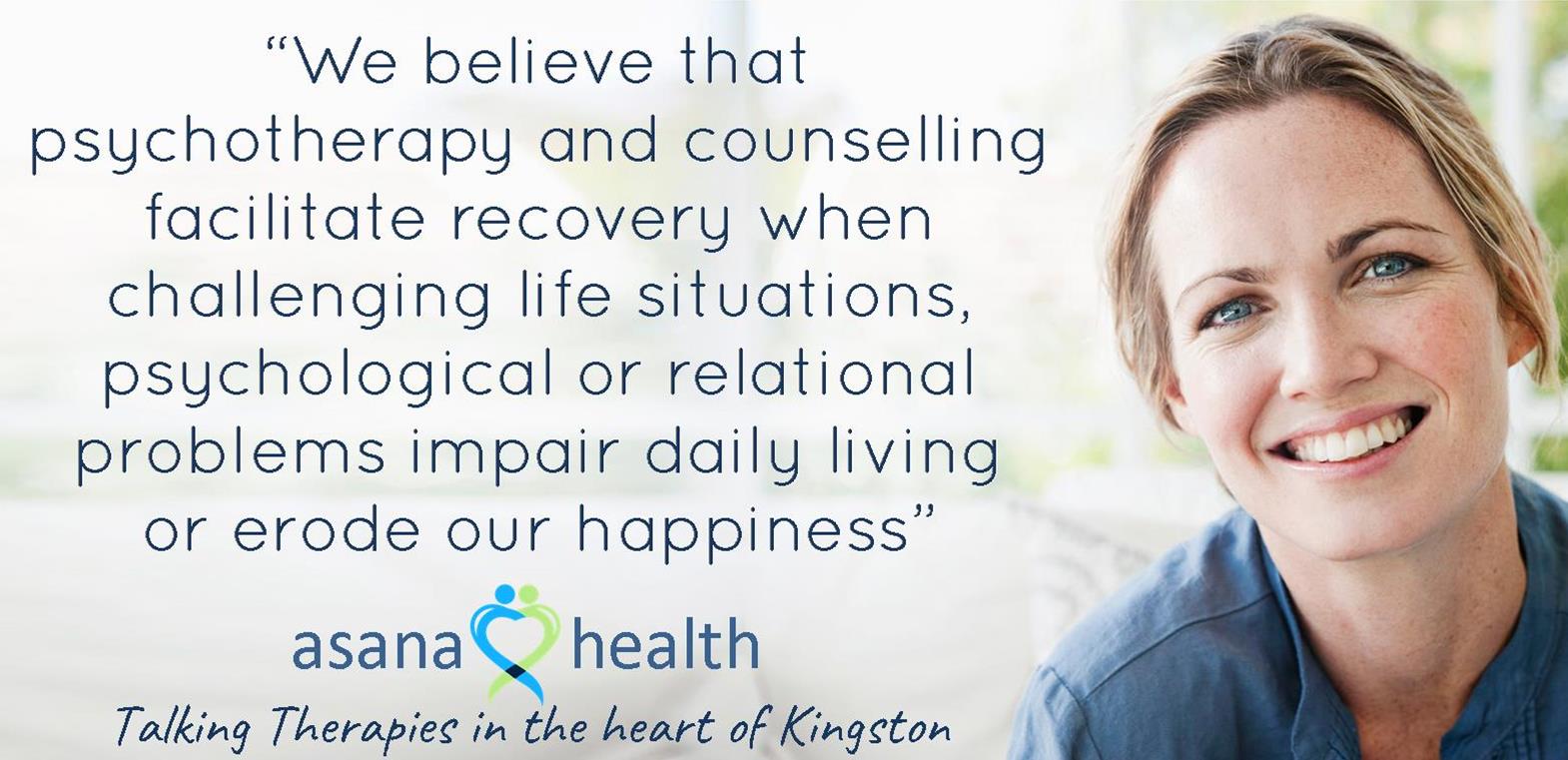 ---
About Talking Therapies
Many people use Talking Therapy as a solution for a crisis, but it's helpful to see a professional for regular, everyday issues too. Research shows that talking to a therapist can positively rewire the brain over time. Experts also say the practice can be transformative even if you don't have a mental health condition: Therapists can help you work through acute life stressors, help you cope with major life changes or just offer solutions for a calmer state of mind.
Talking Therapies can help you work out how to deal with negative thoughts and feelings and make positive changes. They can help people who are feeling distressed by difficult events in their lives as well as people with a mental health problem. Talking Therapies are called a confusing mix of names, but behind every technical term is a way of working with people that can help. Therapies are divided into several broad types that include Psychotherapy and Clinical Psychology.
The Mental Health Foundation has produced a very informative booklet called "Talking Therapies Explained".
The Counsellors, Psychotherapists and Clinical Psychologists at Asana work from a variety of Theoretical Approaches with their clients. These therapies range from the type of Psychoanalysis, originally practiced by Sigmund Freud and later developed into other forms of analytic psychotherapy by his pupils, through Humanistic Psychotherapy (based on personal growth and self-development) to the Behavioural Therapies used for dealing with specific phobias and anxieties. However, there is evidence that the relationship between the counsellor and the client is more important than the approach the therapist uses.
The right hand menu links to brief descriptions of Therapies and just some Theoretical Approaches used by our therapists. These are by no means exhaustive, but are offered as additional outline information for clients. Typically, therapists may use a combination of techniques depending on the needs of their client. Other approaches are more specific. The individual profile of each of our Therapists provides more in depth information about their qualifications, experience and current area of expertise or focus.
For overview photographs and specialisms of all our Counsellors, Psychotherapists and Clinical Psychologists, click here.

---
Issues that can be addressed
Abuse
Acquired brain injury
Addictions
Affairs and betrayals
Aging
Alcohol or substance abuse
Anger
Anorexia
Anti-social personality disorder
Anxiety
Attachment
Autism spectrum disorders
Avoidant personality disorder
Bereavement
Bipolar disorder
Borderline personality disorder
Bulimia
Bullying
Carer difficulties
Child & adolescent mental health
Chronic pain
Complex family needs
Depression or disabling sadness
Deprivation in early childhood
Disability
Discovering a sense of meaning and purpose
Dissatisfaction with an aspect of your behaviour
Dissatisfaction with your current way of being male or female
Divorce support
Domestic violence
Eating disorders
End of life
Family issues
Feelings of emptiness
Feelings of loss
Gaining a better understanding of yourself
Hearing voices
Hoarding
Infertility
Intellectual disability
Learning difficulties
Loneliness
Low self-confidence
Low self-esteem
Manic depression
Marital difficulties
Mental health difficulties
Miscarriage
Narcissistic personality disorder
Obsessional thoughts
Obsessive compulsive disorder
Pain management
Panic attacks
Paranoid personality disorder
Passive agressive behaviour
Phobias
Postnatal depression
Post traumatic stress disorder
Pregnancy and childbirth
Psychosis
Redundancy
Relationship difficulties
Schizophrenia
Sexual abuse
Sexuality
Self harm
Spirituality
Suicidal thoughts
The after-effects of trauma
Transitions
Work related issues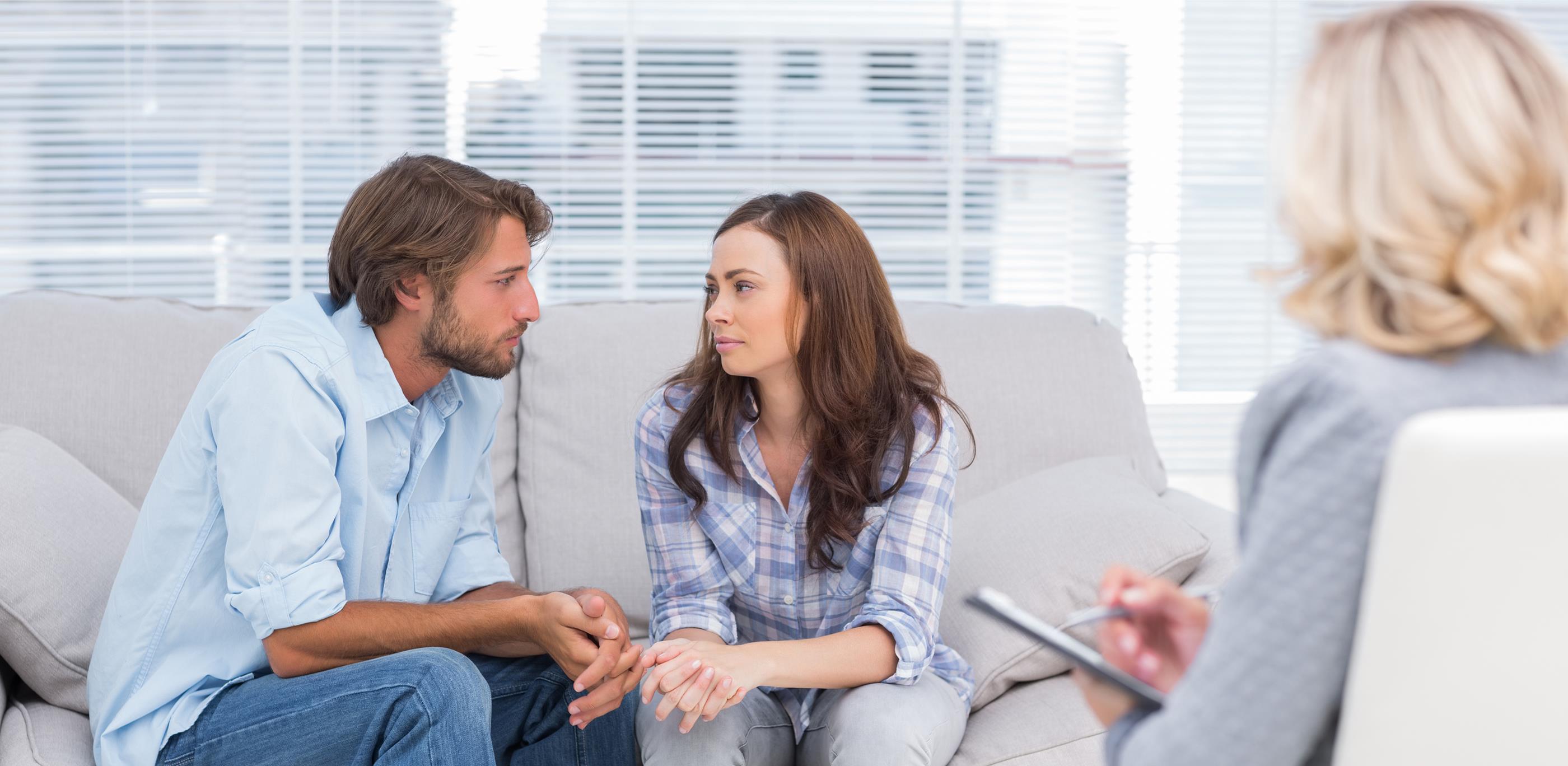 ---
More about Psychotherapy
The United Kingdom Council for Psychotherapy offers a very effective definition of psychotherapy as, "The provision, by a qualified practitioner, of a formal and professional relationship within which patients/clients can profitably explore difficult, and often painful, emotions and experiences. These may include feelings of anxiety, depression, trauma, or perhaps the loss of meaning of one's life. It is a process that seeks to help the person gain an increased capacity for choice, through which the individual becomes more autonomous and self-determined. Psychotherapy may be provided for individuals or children, couples, families and in groups".
In addition, psychotherapy often serves to promote personal growth and self-actualisation.
For overview photographs and specialisms of all our Counsellors, Psychotherapists and Clinical Psychologists, click here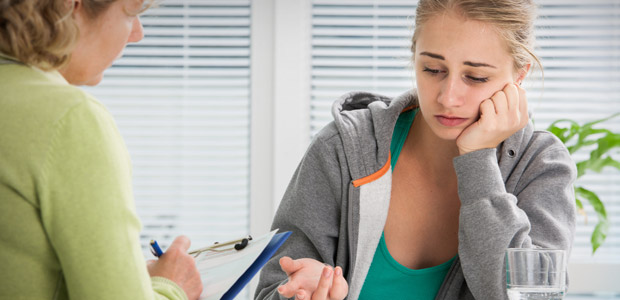 ---
More about Clinical Psychology
Clinical psychology is an integration of science, theory and clinical knowledge for the purpose of understanding, preventing, and relieving psychologically based distress or dysfunction and to promote subjective well-being and personal development.
Clinical psychology is a broad branch of psychology that focuses on diagnosing and treating mental, emotional, and behavioral disorders. Some of the more common disorders that might be treated include learning disabilities, substance abuse, depression, anxiety, and eating disorders.
Clinical psychologists help people make positive changes to their thinking and behaviour. They aim to understand their clients' thoughts and actions so they can work with them to manage or overcome their psychological distress and improve their well-being.
Treatments may include Cognitive Behavioural Therapy (CBT) and Mindfulness based psychological therapies.
Further information is available through the website of the British Psychological Society.
---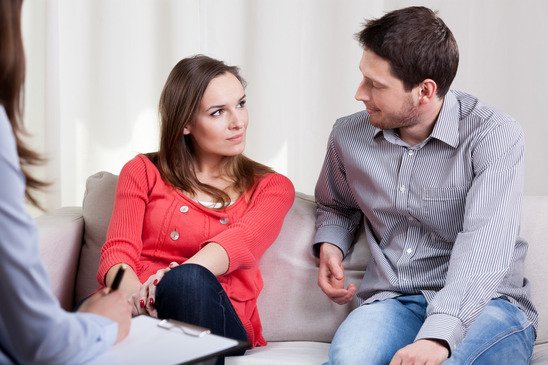 ---
More about Couples Therapy
Couples counselling is a form of talking therapy that aims to improve communication and resolve issues within an intimate relationship. Very few relationships exist conflict-free and staying together through life's twists and turns is rarely simple. When our most important relationship hits problems, our health and happiness often suffers and it is at this point that seeking outside help can be incredibly useful. However, many couples use therapy sessions as a way to keep their relationship healthy and to explore any worries that may become conflicts in the future.
Talking to a trained counsellor or therapist who is impartial, yet empathic, can be all it takes for you to gain perspective as they guide you through your concerns. The overall aim is to help you understand how various external factors can affect your relationship; consider the past and how it impacts in the present; communicate together in a more constructive way; understand why arguments escalate; negotiate and resolve conflicts where possible.
As your counselling sessions progress, you and your partner may find a way of overcoming your problems, or you may decide it is time to both go your own way. Either way, counselling will offer you the space to grow and decide what you would like the future to hold for both of you.
Most of Asana's therapists are experienced in dealing with relationship issues, but some, including those listed below, have additional specialisms in this field, that may be appropriate for you.
---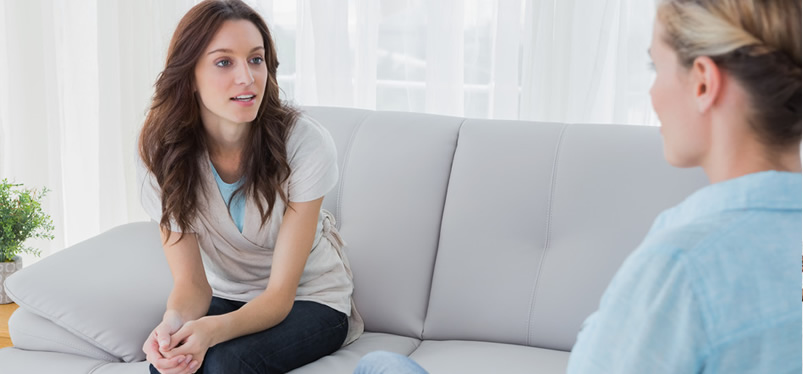 ---
More about CBT Cognitive Behavioural Therapy
Cognitive Behavioural Therapy (CBT) is a talking therapy that can help you manage your problems by changing the way you think and behave. It's most commonly used to treat anxiety and depression, but can be useful for other mental and physical health problems
Many of our Psychotherapists and Counsellors incorporate CBT in their clients treatment. Clients are taught ways to change unhelpful thoughts and expectations and relaxation techniques are used. It has been effective for stress-related ailments, phobias, obsessions, eating disorders and (often at the same time as drug treatment) major depression.
CBT is based on the concept that your thoughts, feelings, physical sensations and actions are interconnected, and that negative thoughts and feelings can trap you in a vicious cycle.
CBT aims to help you deal with overwhelming problems in a more positive way by breaking them down into smaller parts. You're shown how to change these negative patterns to improve the way you feel.
Unlike some other talking treatments, CBT deals with your current problems, rather than focusing on issues from your past. It looks for practical ways to improve your state of mind on a daily basis.
CBT can also help people to cope better with symptoms of long term health conditions such as IBS and chronic fatigue syndrome.
You can view individual profiles of our team of therapists and choose who you would like to work with here.
---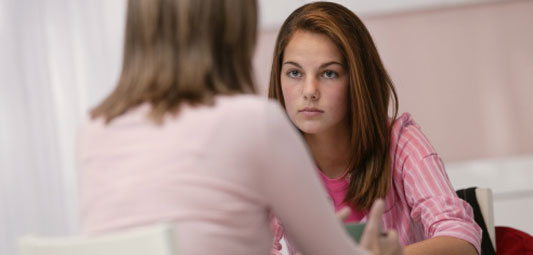 ---
More about Psychodynamic Psychotherapy/Counselling
This approach stresses the importance of the unconscious and past experience in shaping current behaviour. The client is encouraged to talk about childhood relationships with parents and other significant people and the therapist focuses on the client/therapist relationship (the dynamics) and in particular on the transference. Transference is when the client projects onto the therapist feelings experienced in previous significant relationships. The Psychodynamic approach is derived from Psychoanalysis but usually provides a quicker solution to emotional problems.
---
More about Solution-Focused Brief Therapy
This promotes positive change rather than dwelling on past problems. Clients are encouraged to focus positively on what they do well and to set goals and work out how to achieve them. As little as 3 or 4 sessions may be beneficial, sometimes less.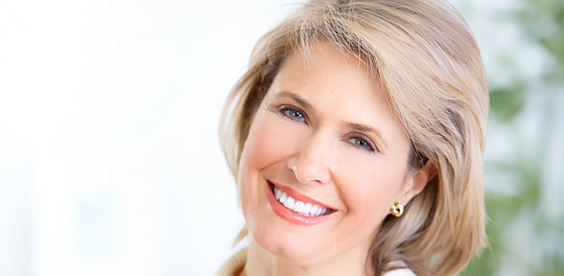 ---
More about Existential Therapy
Existential therapy is a unique form of psychotherapy that looks to explore difficulties from a philosophical perspective, rather than taking a technique-based approach. Focusing on the human condition as a whole, existential therapy applauds human capacities and encourages individuals to take responsibility for their successes.
Emotional and psychological difficulties are viewed as inner conflict caused by an individual's confrontation with the givens of existence. Rather than delve into the past, the existential approach looks at the here and now, exploring the human condition as a whole and what it means for an individual.
A key element of existential counselling is that it does not place emphasis on past events like some other therapy types. The approach does take the past into consideration, and through retrospection the therapist and individual can understand the implications of past events. Instead of putting blame on events from the past however, existential counselling uses them as insight, becoming a tool to promote freedom and assertiveness. Coming to the realisation that you are not defined by your history and that you are not destined to have a certain future is often a breakthrough that offers liberation during this type of therapy.
Practitioners of existential therapy say that its role is to help facilitate an individual's own encounter with themselves and to work alongside them as they explore values, assumptions and ideals. An existential therapist will look to avoid imposing their own judgements and instead help the individual elucidate and elaborate on their own perspective.
One of the primary aims of existential therapy is to help people face the anxieties of life head on and to embrace the freedom of choice humans have, taking full responsibility for these choices as they do so. Existential therapists look to help individuals live more authentically and to be less concerned with superficiality. They also encourage clients to take ownership of their lives, to find meaning and to live fully in the present.
Individuals who are interested in self examination and who view their concerns as issues of living rather than symptoms of a psychiatric illness are more likely to benefit from this approach to counselling. Existential therapy is also well suited to those facing issues of existence, for example those with a terminal illness, those contemplating suicide, or even those going through a transition in their life.
---
Therapists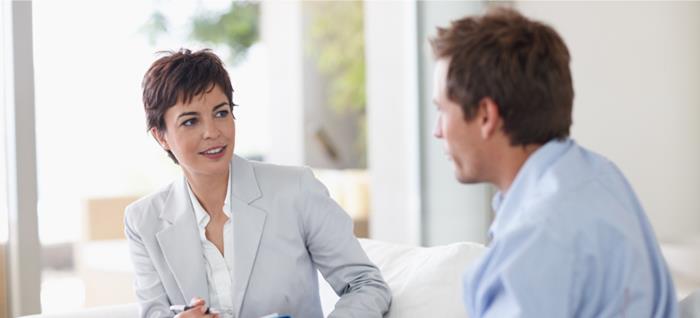 ---
More about Integrative Therapy
Integrative Therapy is when several distinct models of counselling and psychotherapy are used together.
Many of the therapists at Asana use several theoretic approaches with their clients, understanding that everyone is unique and therefore their work needs to be tailored to suit the specific needs of the individual.
---
Therapists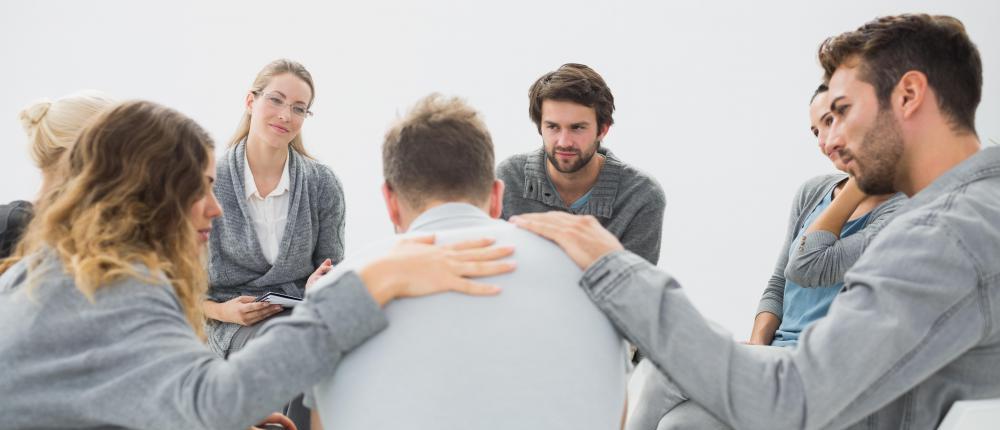 ---
More about Family; Systemic and Relationship Therapy
Family Therapy
This is used to treat a family system rather than individual members of the family. A form of Systemic Therapy, it requires specifically trained counsellors.
Systemic Therapies
These are the therapies which have, as their aim, a change in the transactional pattern of members of a system. It can be used as the generic term for family therapy and marital therapy.
Relationship Therapy
Relationship counselling enables the parties in a relationship to recognise repeating patterns of distress and to understand and manage troublesome differences that they are experiencing. The relationship involved may be between, for example, members of a family (see also Family Therapy) or a couple, or work colleagues.
---
Therapists

---
More about Therapy for Children & Adolescents
At Asana we are fortunate to have five amazing specialists who are experienced in helping troubled children. Whether your child needs help to gain increased confidence or overcome anxiety or phobias; to working with specific childhood trauma (physical, sexual and emotional abuse) and helping young people and families with more complex needs.
The detailed profile of each therapist gives more information about their work and experience with children and teenagers and even greater insight can be found on their own website links. Please do take time to decide who may be best suited to help your child and do not hesitate to give them a call to discuss your needs and concerns.
---

---
More about Mindfulness Therapy
Mindfulness is an ancient Buddhist practice which is relevant for life today. Mindfulness is a very simple concept. It means paying attention in a particular way: on purpose, in the present moment, and non-judgementally. This increases awareness, clarity and acceptance of our present-moment reality.
In recent years, psychotherapists and psychologists have turned to mindfulness based psychological therapies as important elements in the treatment of a number of problems, including:
Depression

Substance abuse

Eating disorders

Anxiety disorders

Obsessive-compulsive disorder
Some experts believe that mindfulness works, in part, by helping people to accept their experiences — including painful emotions — rather than react to them with aversion and avoidance.
It has become increasingly common for mindfulness techniques to be combined with psychotherapy, especially cognitive behavioral therapy. This development makes good sense, since both mindfulness and cognitive behavioral therapy share the common goal of helping people gain perspective on irrational, maladaptive, and self-defeating thoughts.
Several of our therapists incorporate mindfulness into their clients treatment. One of our therapists, Tiffany Muharrem, runs a weekly mindfulness group.
---

---
More about EMDR Eye Movement Desensitisation & Reprocessing
Eye Movement Desensitization and Reprocessing, or EMDR, is a powerful new psychotherapy technique which has been very successful in helping people who suffer from trauma, anxiety, panic, disturbing memories, post traumatic stress and many other emotional problems. Until recently, these conditions were difficult and time-consuming to treat. EMDR is considered a breakthrough therapy because of its simplicity and the fact that it can bring quick and lasting relief for most types of emotional distress.
EMDR is the most effective and rapid method for healing PTSD (Post Traumatic Stress Disorder) as shown by extensive scientific research studies.
Watch:
The EMDR therapy uses bilateral stimulation, right/left eye movement, or tactile stimulation, which repeatedly activates the opposite sides of the brain, releasing emotional experiences that are "trapped" in the nervous system. This assists the neurophysiological system, the basis of the mind/body connection, to free itself of blockages and reconnect itself.
As troubling images and feelings are processed by the brain via the eye-movement patterns of EMDR, resolution of the issues and a more peaceful state are achieved. EMDR therapy can help clients replace their anxiety and fear with positive images, emotions and thoughts.
Watch:
A Story of Hope with EMDR - how it changed the life of one person who had suffered several traumatic incidents that had resulted in severe panic attacks.
---
Therapists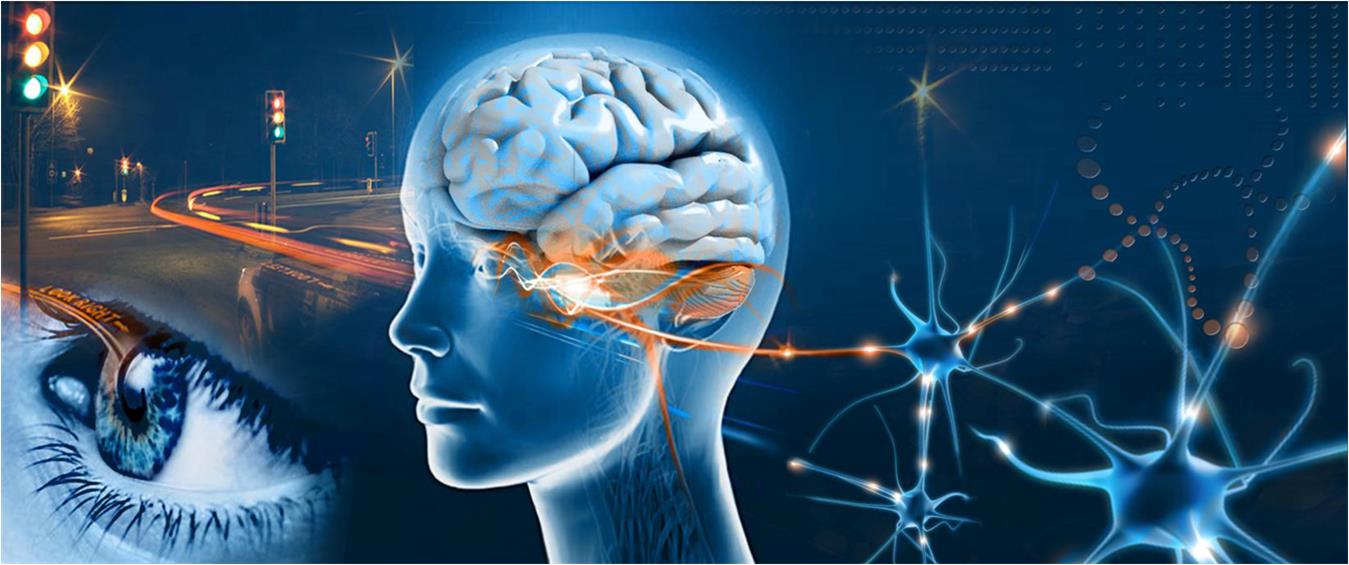 ---
More about NLP Neuro Linguistic Programming
NLP is based on the constantly updated study of the way we experience the world and events and how we express that through language patterns and physiological changes. Specific techniques enable clients to experience the effects of conscious and unconscious patterns of behaviour, memories and goals, and initiate opportunities for lasting change which are monitored by observable results.
---
Therapists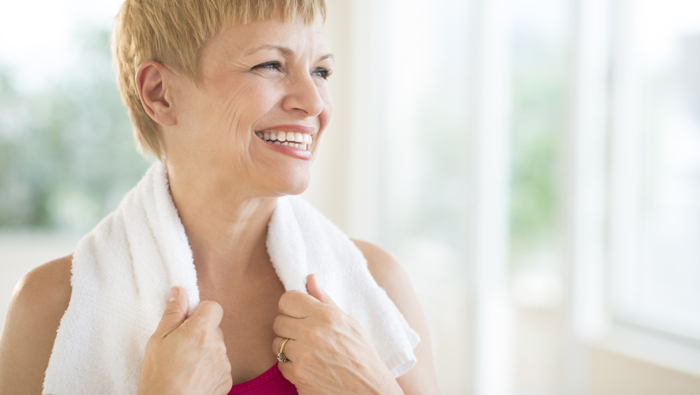 ---
More about Biodynamic Psychotherapy
Being well means coping with life's ups and downs without losing your balance - but what if you can't? ... and what if you don't ever quite recover your balance?
Maybe you have been destabilised by something serious like death, divorce, major illness, redundancy, neglect, trauma or child abuse. Or maybe something apparently trivial seems to have got out of proportion, and perhaps other people are wondering why you have such a problem with it.
Biodynamic Psychotherapy uses a variety of working methods (including Biodynamic Massage) to help you resolve the "unfinished business" which may be keeping you off-balance and affecting your physical, mental or emotional health and wellbeing.
Biodynamic Psychotherapy can be helpful in resolving addictions, eating disorders, relationship difficulties, negative habits, thoughts or beliefs and coming to terms with the past, thereby discovering who you really are underneath it all.
During a session you may be invited to stand, sit, lie down, express your feelings verbally or physically, or move around the room to facilitate this process.
Together with your therapist, we can create a safe, compassionate space in which to explore your past, present and future without judgment, so that you can find ways of being more at ease with yourself and enjoying greater freedom ... because life is worth living well.
Biodynamic Psychotherapy = being at ease with yourself and enjoying greater freedom.
---
Therapists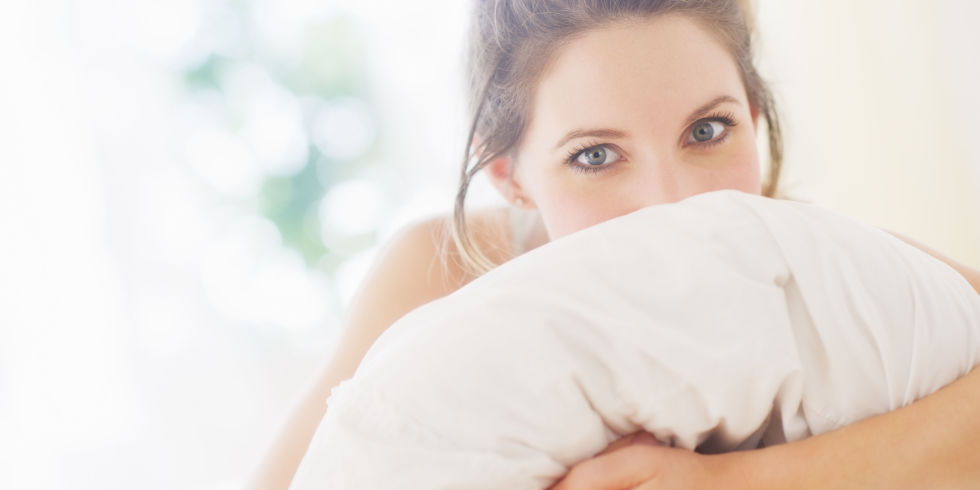 ---
More about Sex Therapy
Sex Therapy is a counselling service for men, women and couples looking to improve their sex lives and their relationships. It is provided in a safe, open and shame-free environment in which all sexual and relationship issues can be discussed. Sex therapy often involves the treatment of sexual dysfunction using psychological techniques and talking therapies. Available to individual clients and to couples, irrespective of sexual orientation, it aims to help overcome sexual problems; improve sexual performance; build sexual confidence; or, overcome sexual addicition. In addition to counselling, sex therapy can include aspects of sex education, as well as coaching, the development of psychosexual skills and the improvement of communication skills. Sex therapy is usually short-term, lasting between 6 and 20 sessions, but can sometimes also be provided on a long-term basis.
Joanna Benfield is our very experienced and highly regarded Sex Therapist. Coming to sex therapy for the first time can feel like an enormous step to take, and it is important to know what to expect from the therapist. Joanna will spend the first session exploring the issue you would like to address and taking your personal history. She will help you to set goals for the work together. During subsequent sessions, Joanna will work with you to reach these goals, using talking therapy, teaching psychosexual techniques and setting practical exercises for homework. No sexual touch or nudity takes place during the therapy sessions. If the client has not sought previous medical advice about a sexual dysfunction, the therapist will suggest a referral to an appropriate medical professional.
The short videos below give prospective clients a sense of Joanna's approach to Sex Therapy.
www.youtube.com/watch?v=WxnCevSufg0 - An introduction to sex therapy
www.youtube.com/watch?v=Nibr0fRxHKk - The life of a sex therapist
www.youtube.com/watch?v=ACMKejDu1hQ - Porn, Teenagers & Learning About Sex
www.youtube.com/watch?v=aHogdq-R-yU - Sex Addiction
https://www.youtube.com/watch?v=JxMEfxUMeKY - What to expect from a sex therapist
---
Therapists