All consulting rooms at Asana Health are tastefully decorated and furnished and receive lots of natural light from large windows. Our rooms are set up to individual therapist's requirements, ready for each appointment.
Please note that Asana Health is operating at capacity and we regret that we are unable to accept enquiries from new therapists for the foreseeable future.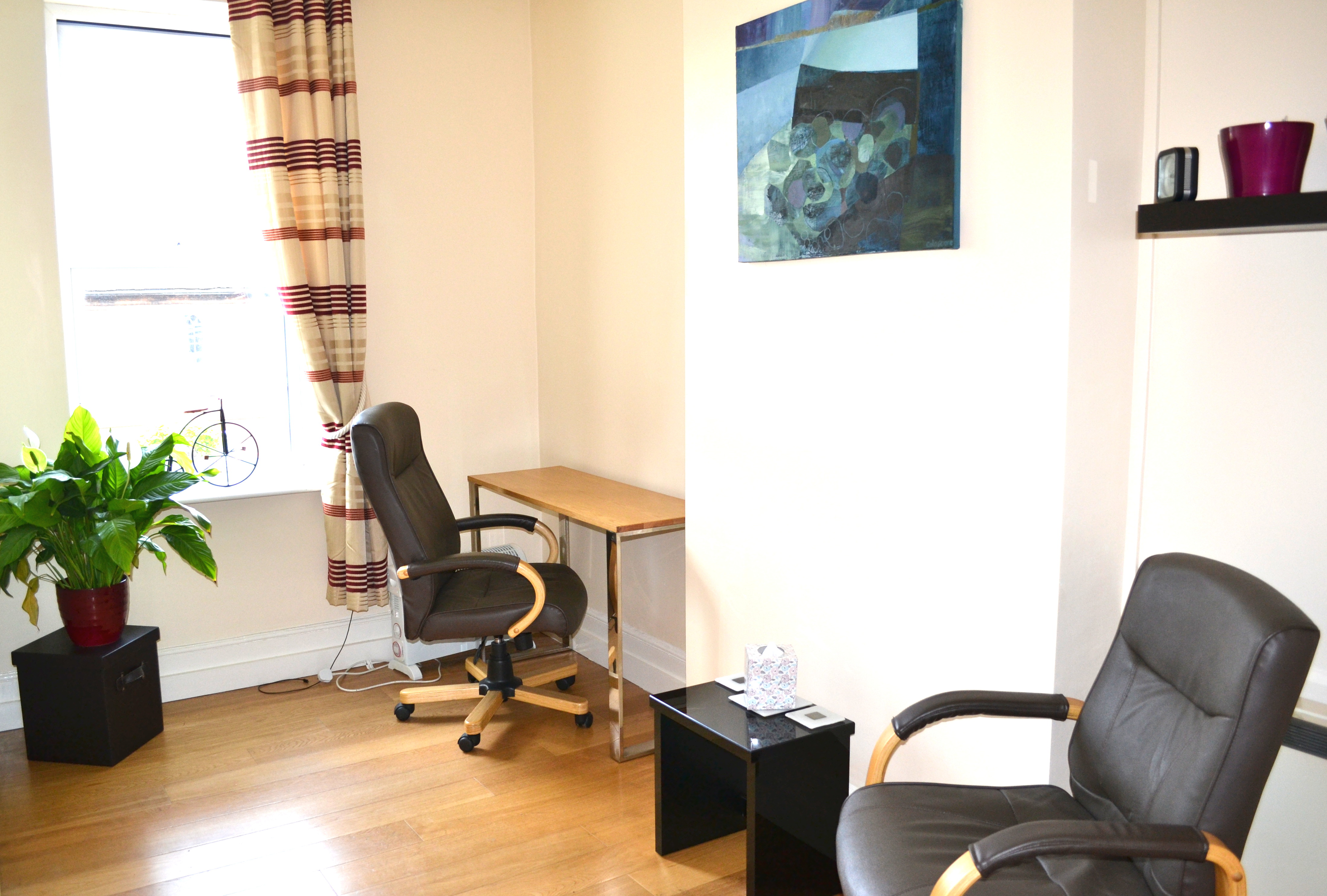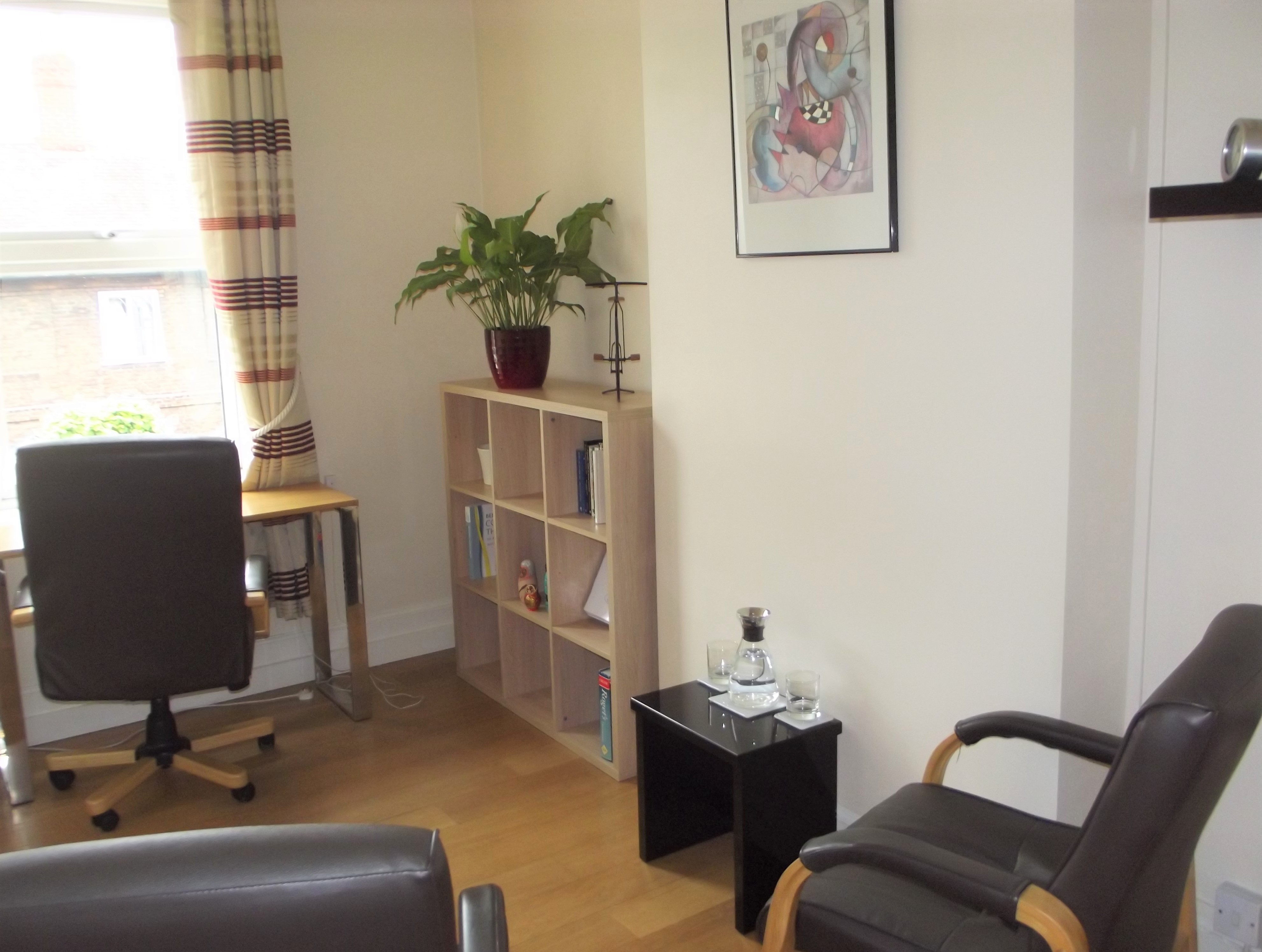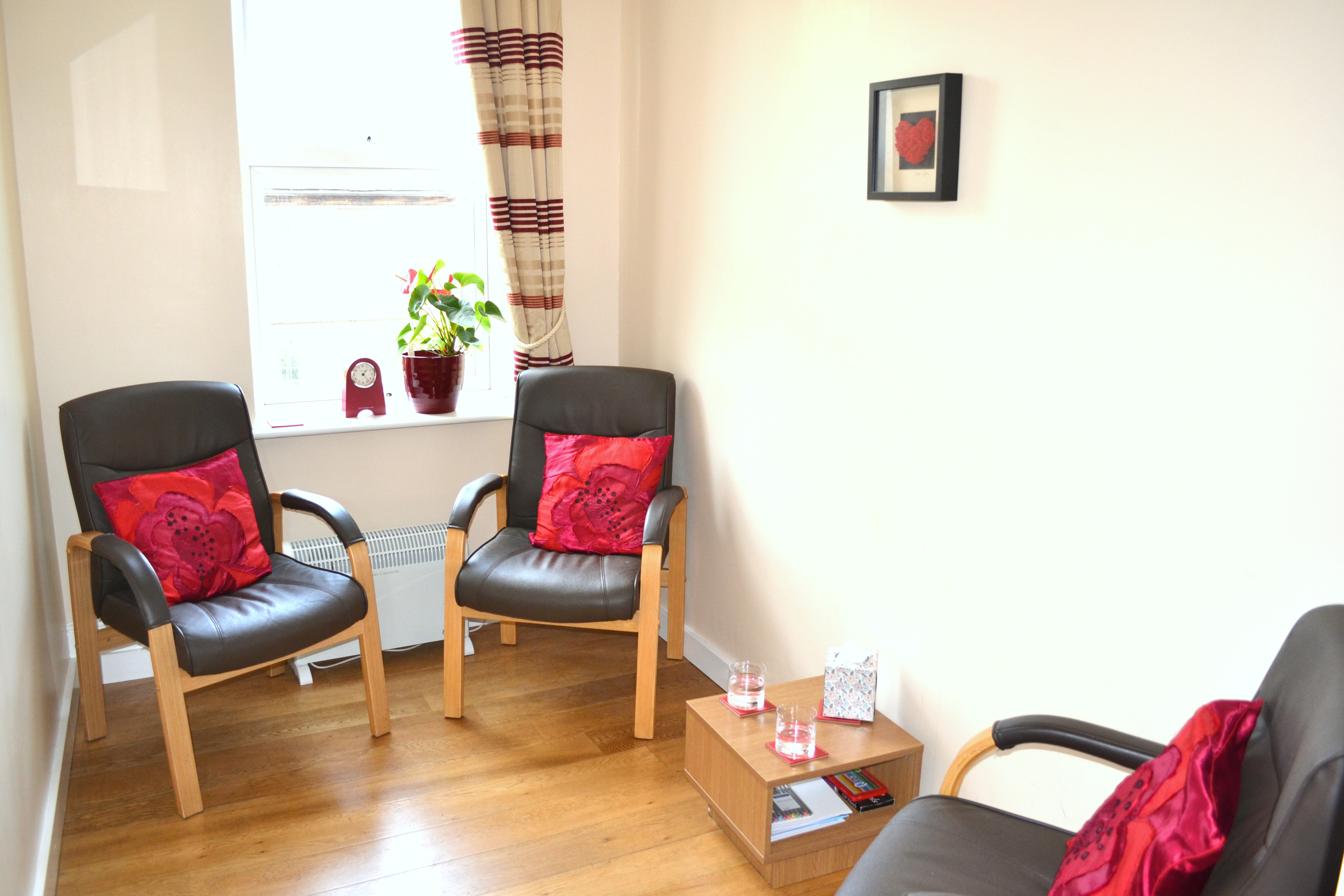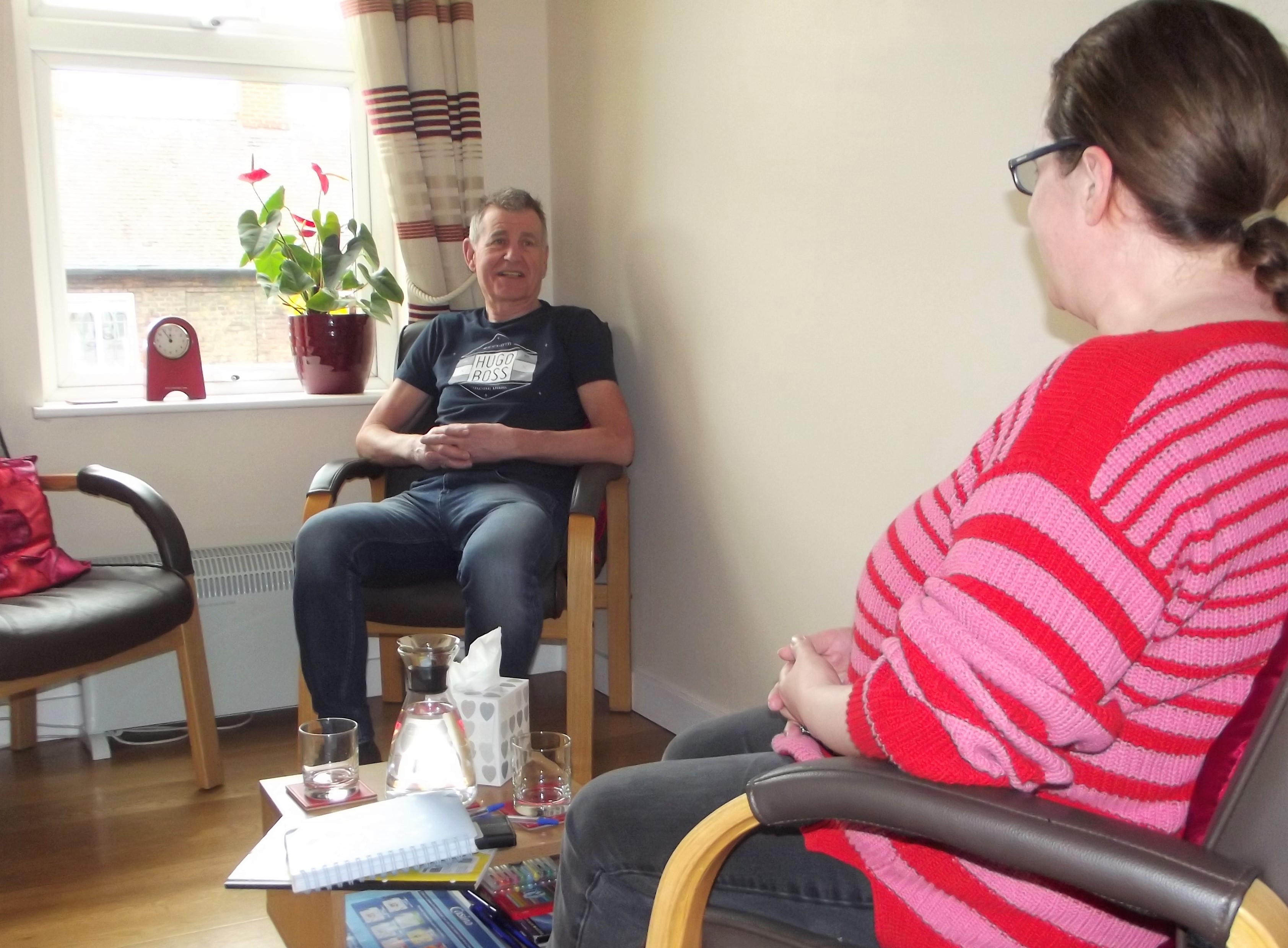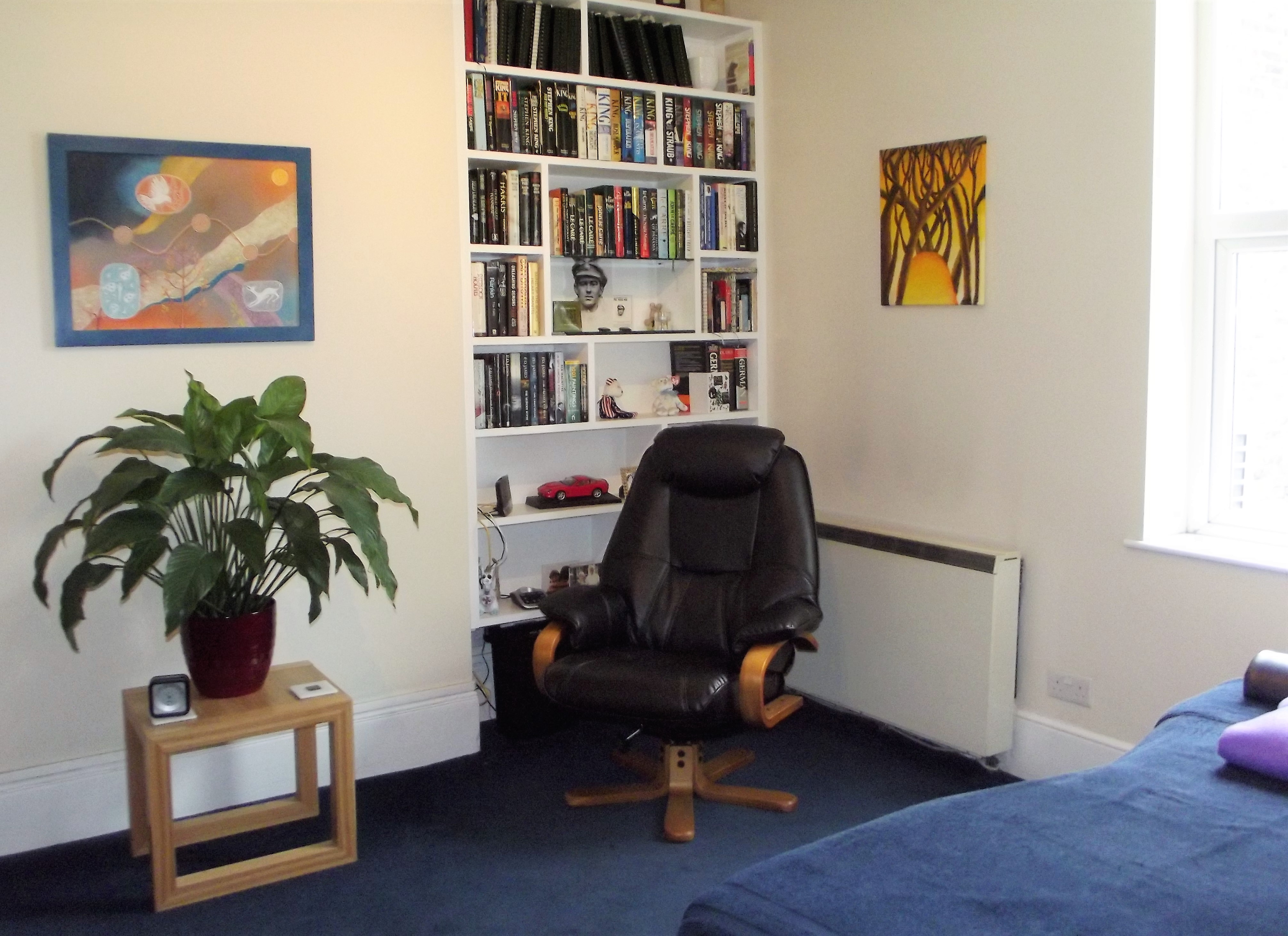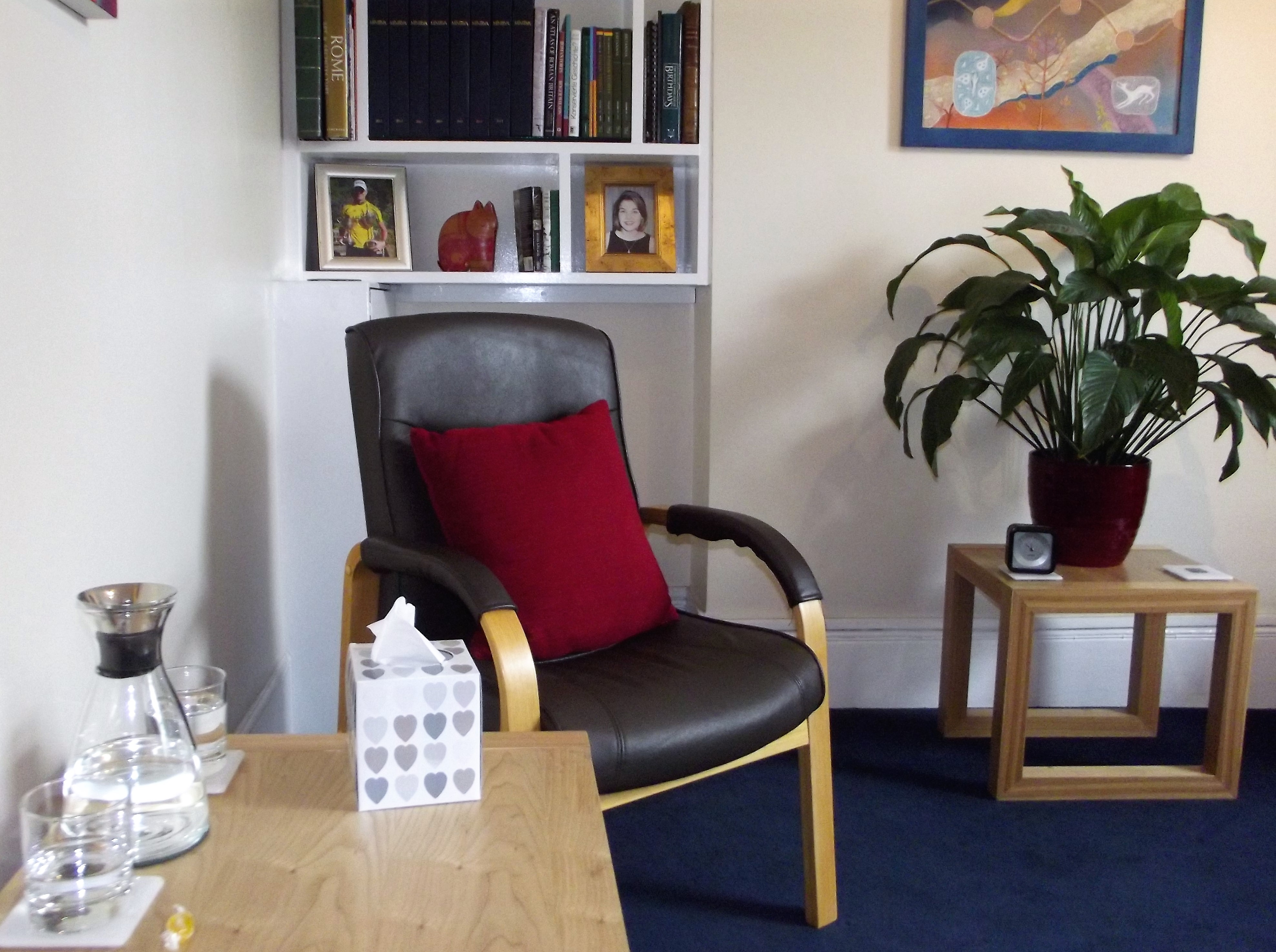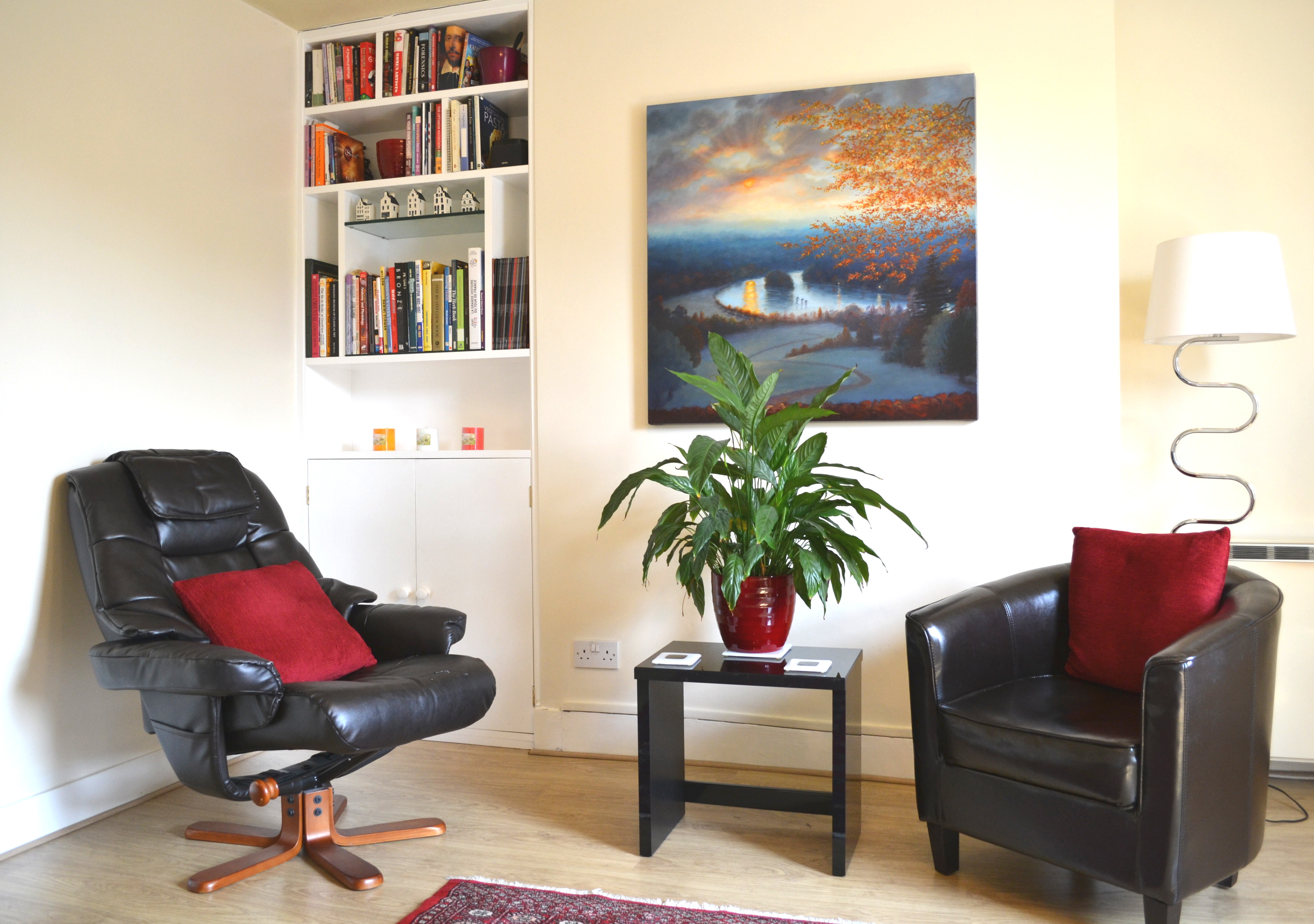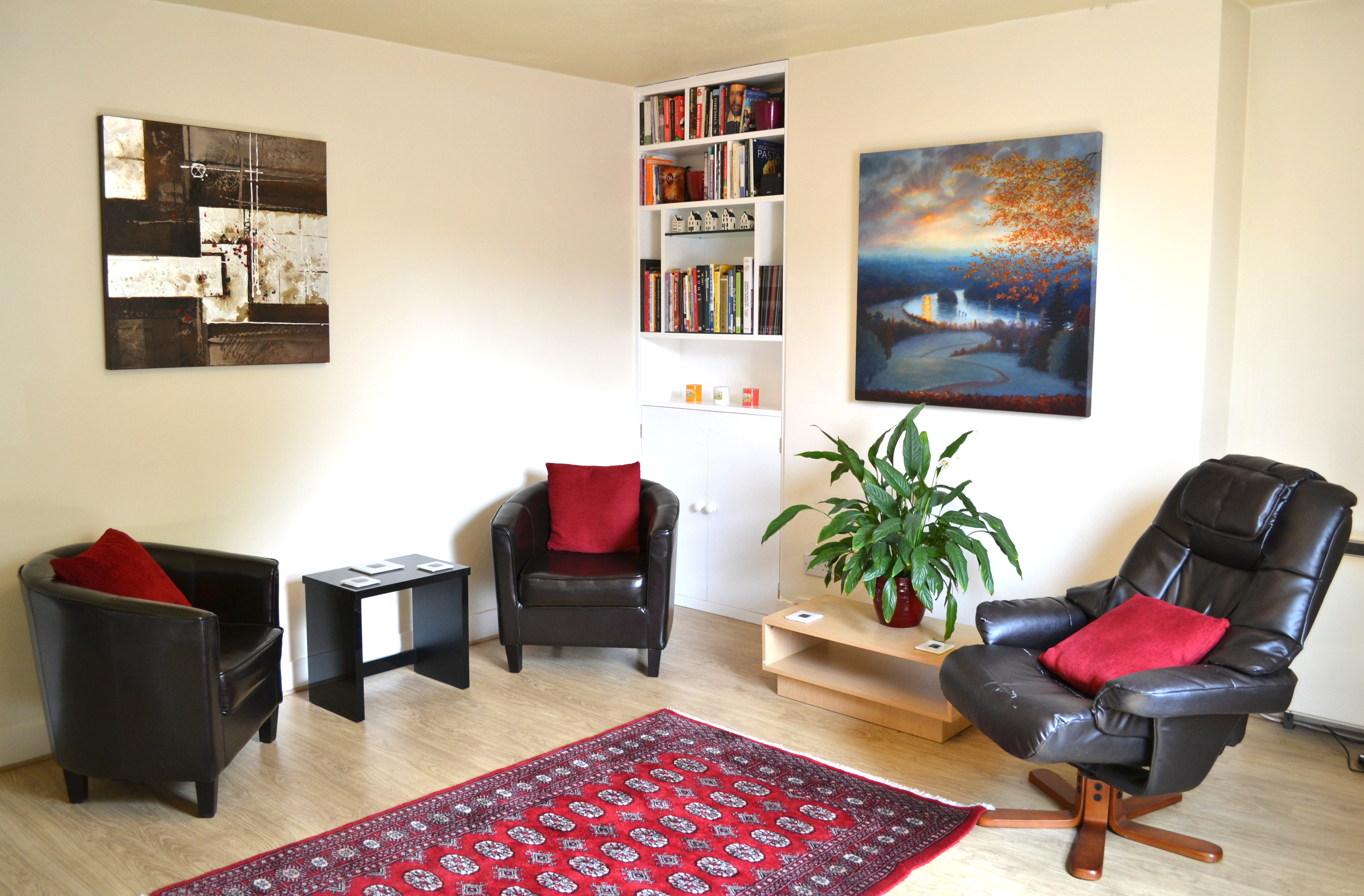 The Large Counselling Room is now the permanent private office and consulting room for Dr. Jo Lilley - our Consultant Clinical Psychologist and Disability Psychotherapist.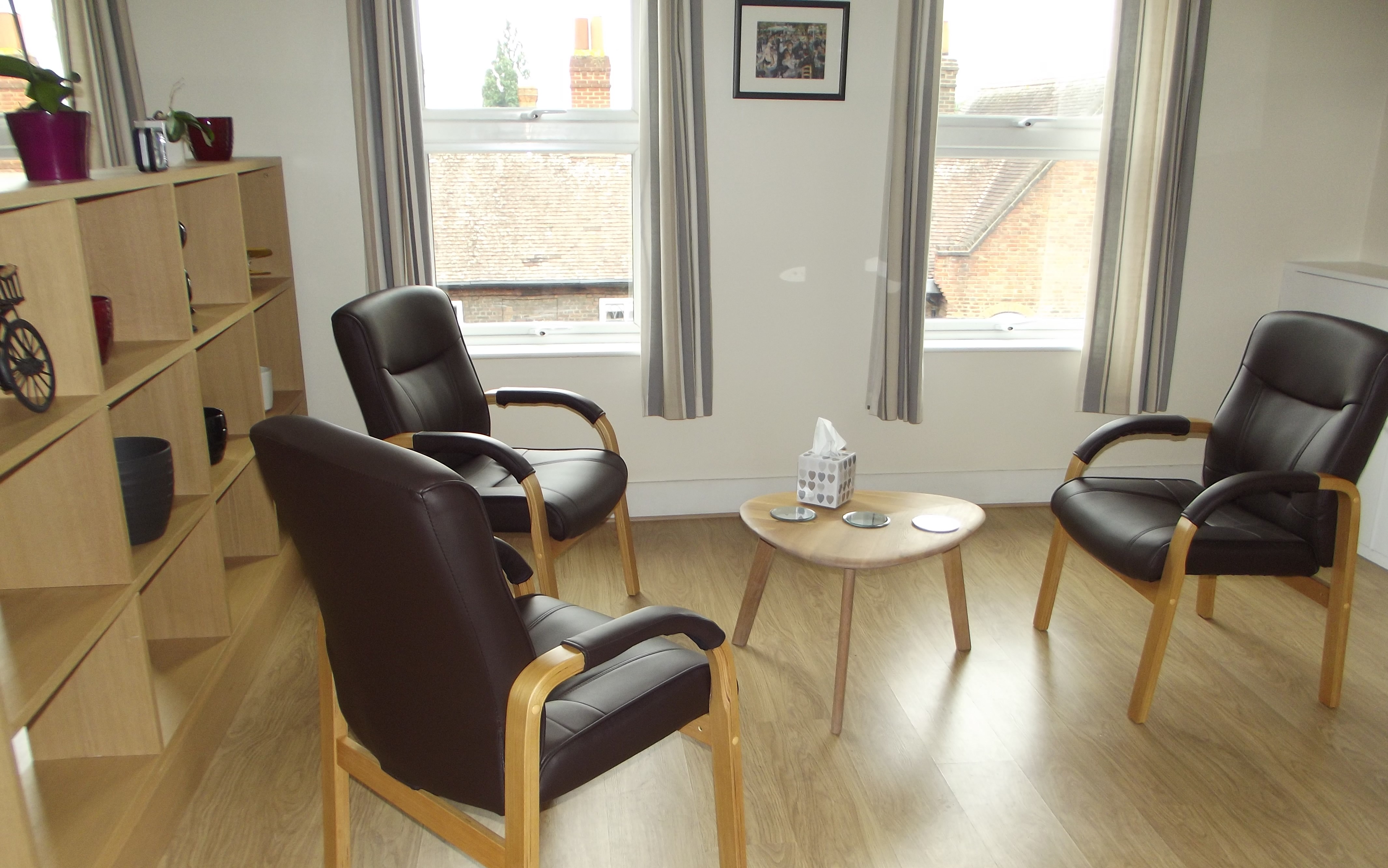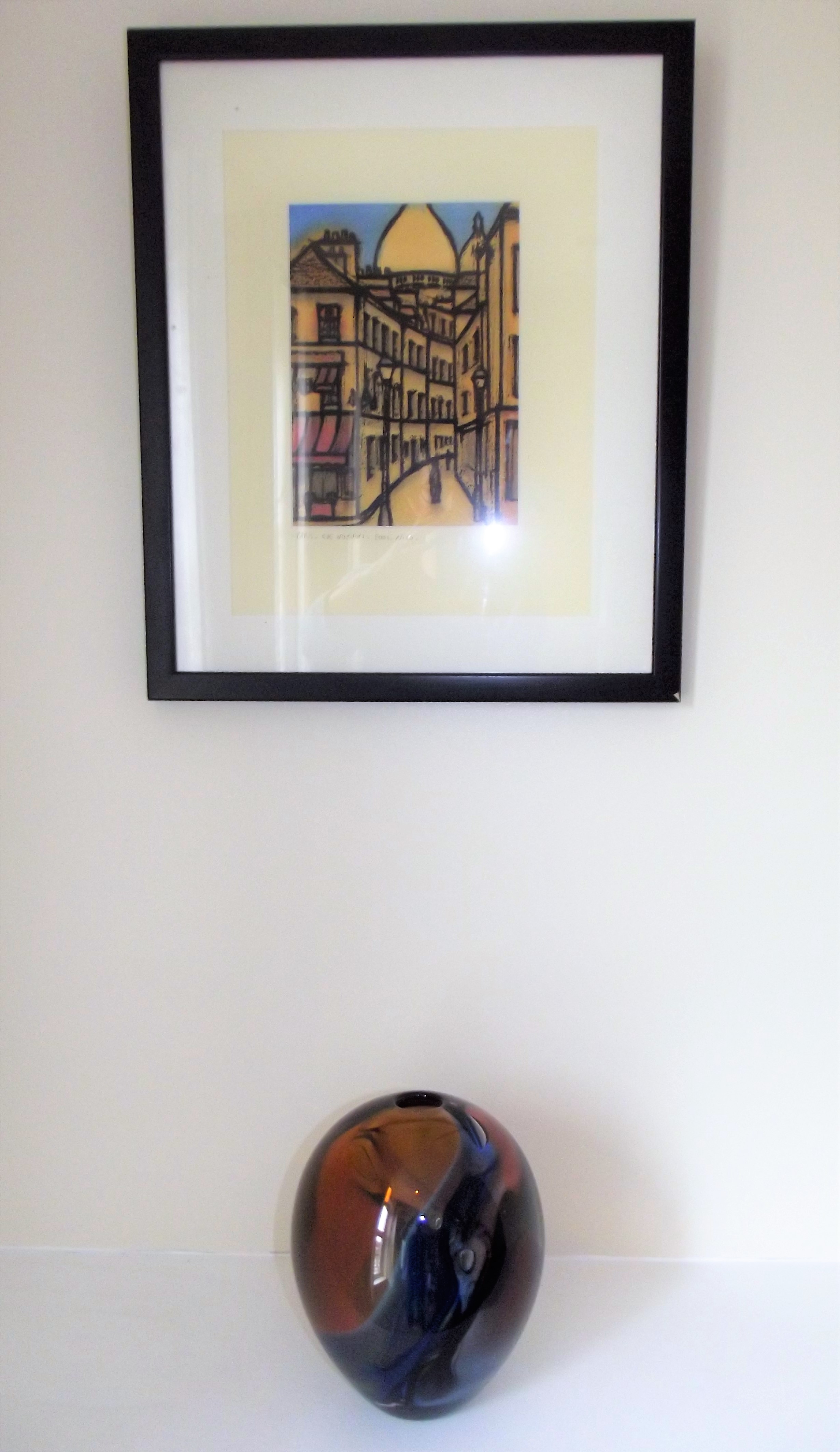 Reception and waiting area.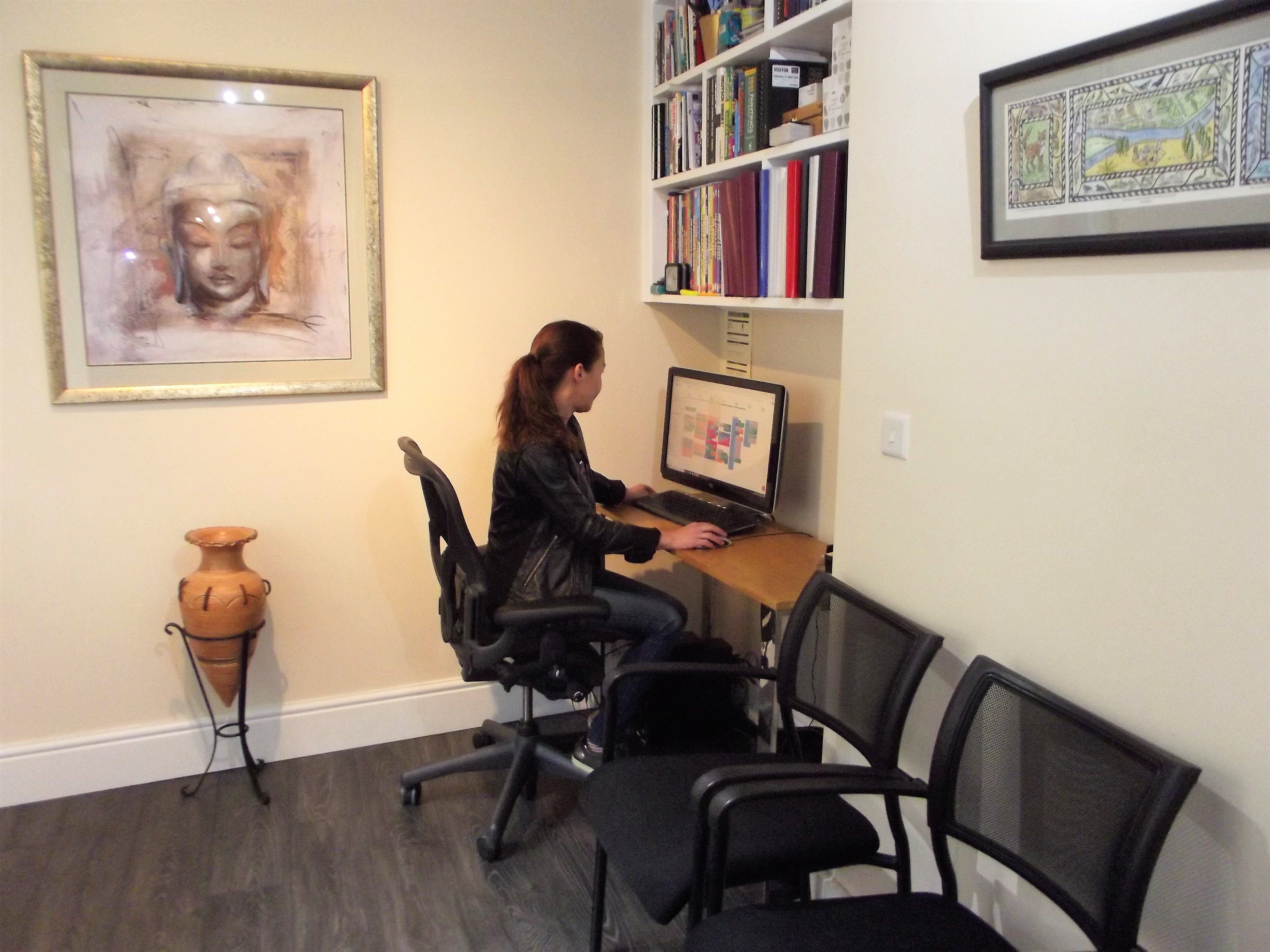 Welcoming Cafe Jax downstairs... Asana entrance is the solid blue door to the right