Rooms available
Counselling Rooms: The 4 counselling rooms are set up solely for the use of therapists offering Counselling, Psychotherapy, Hypnotherapy, Coaching, nutritional advice and other similar therapies.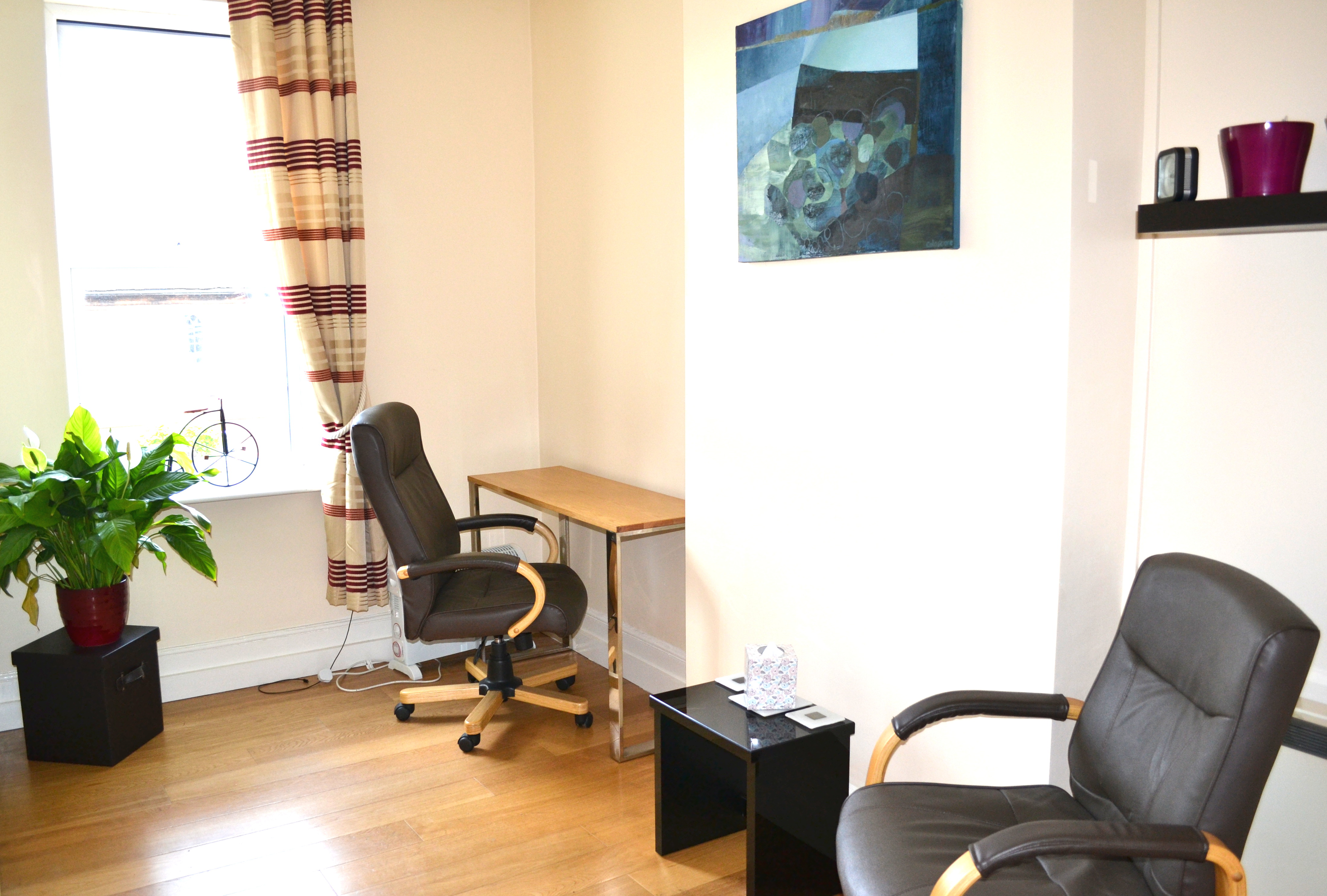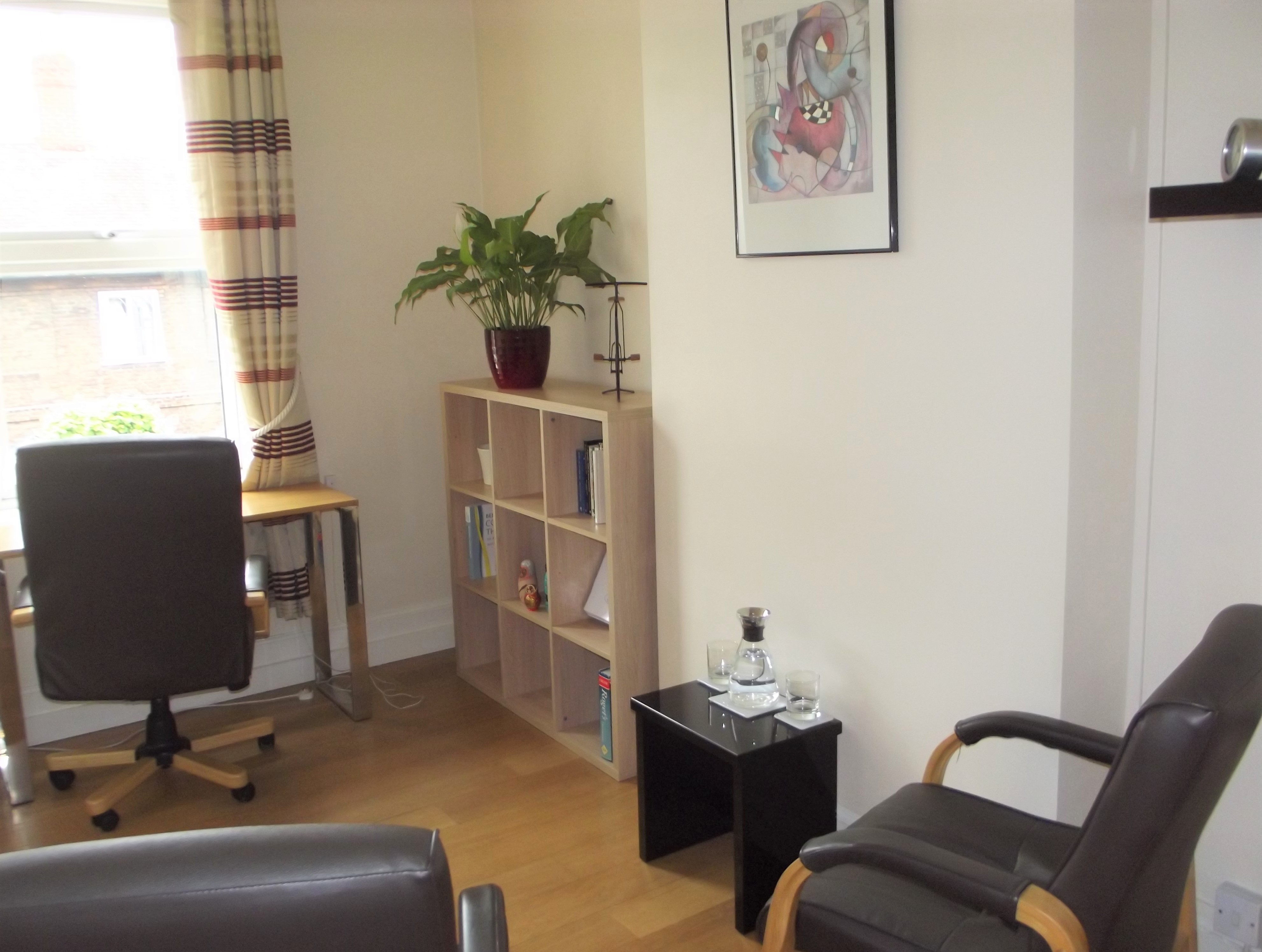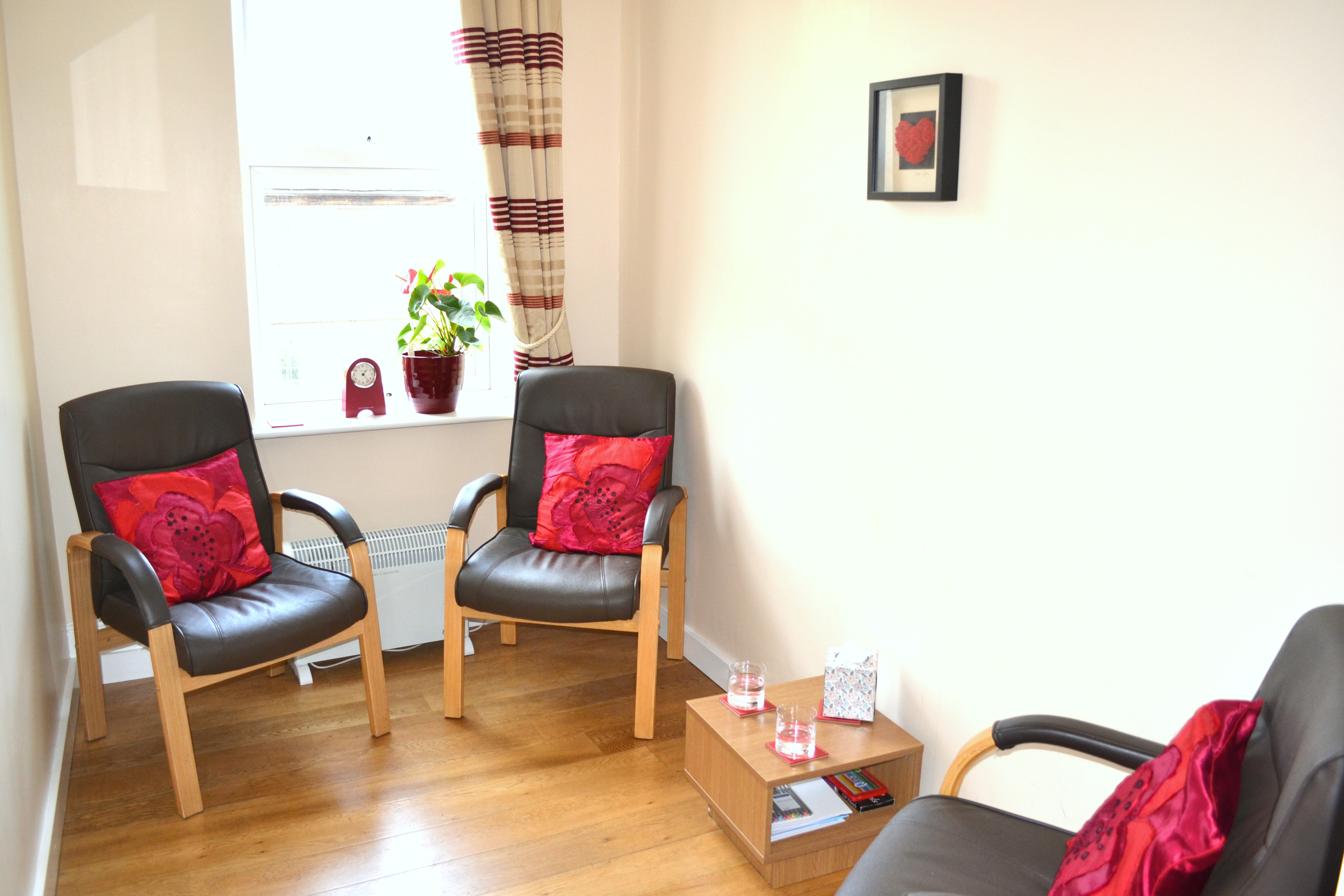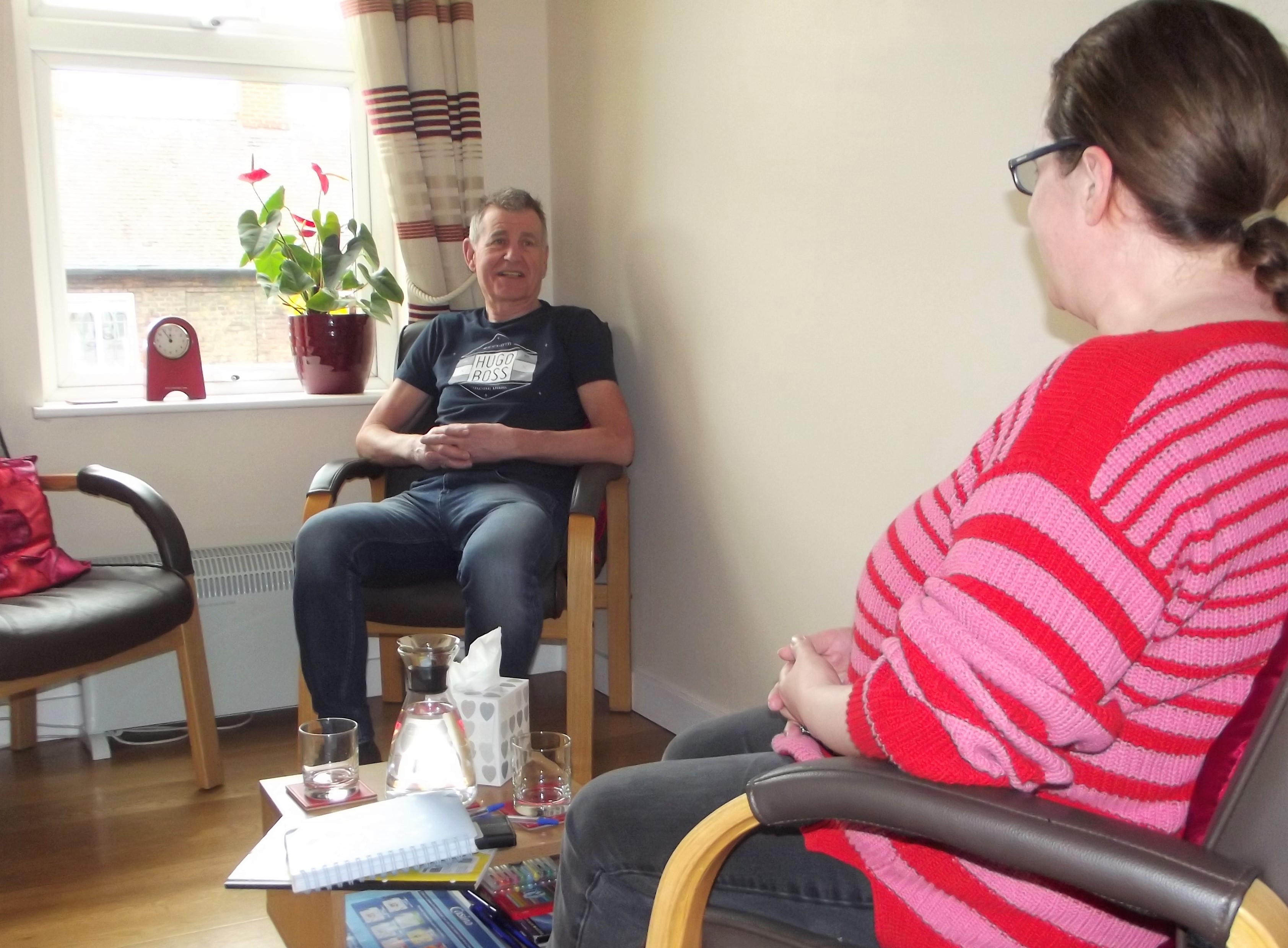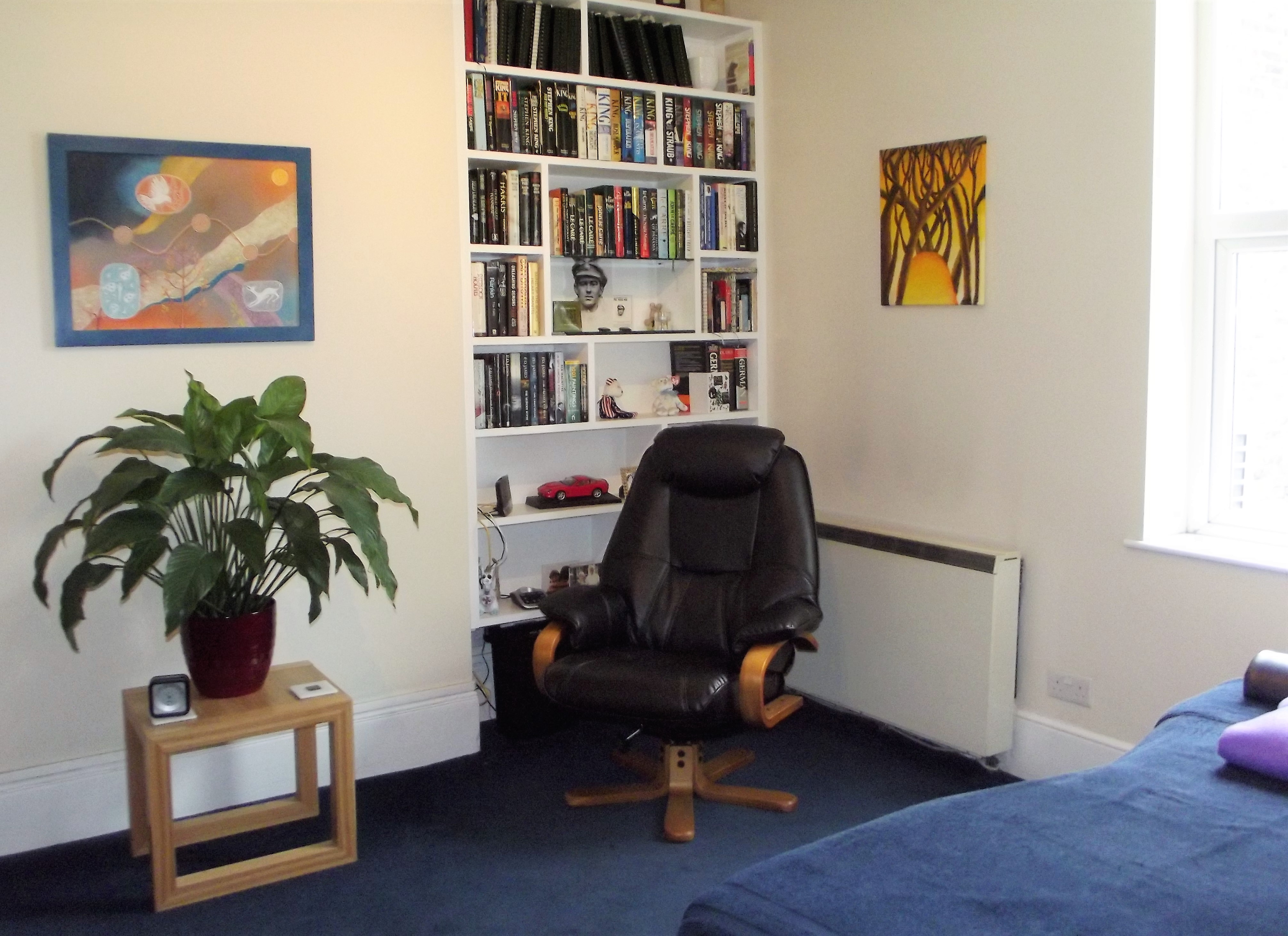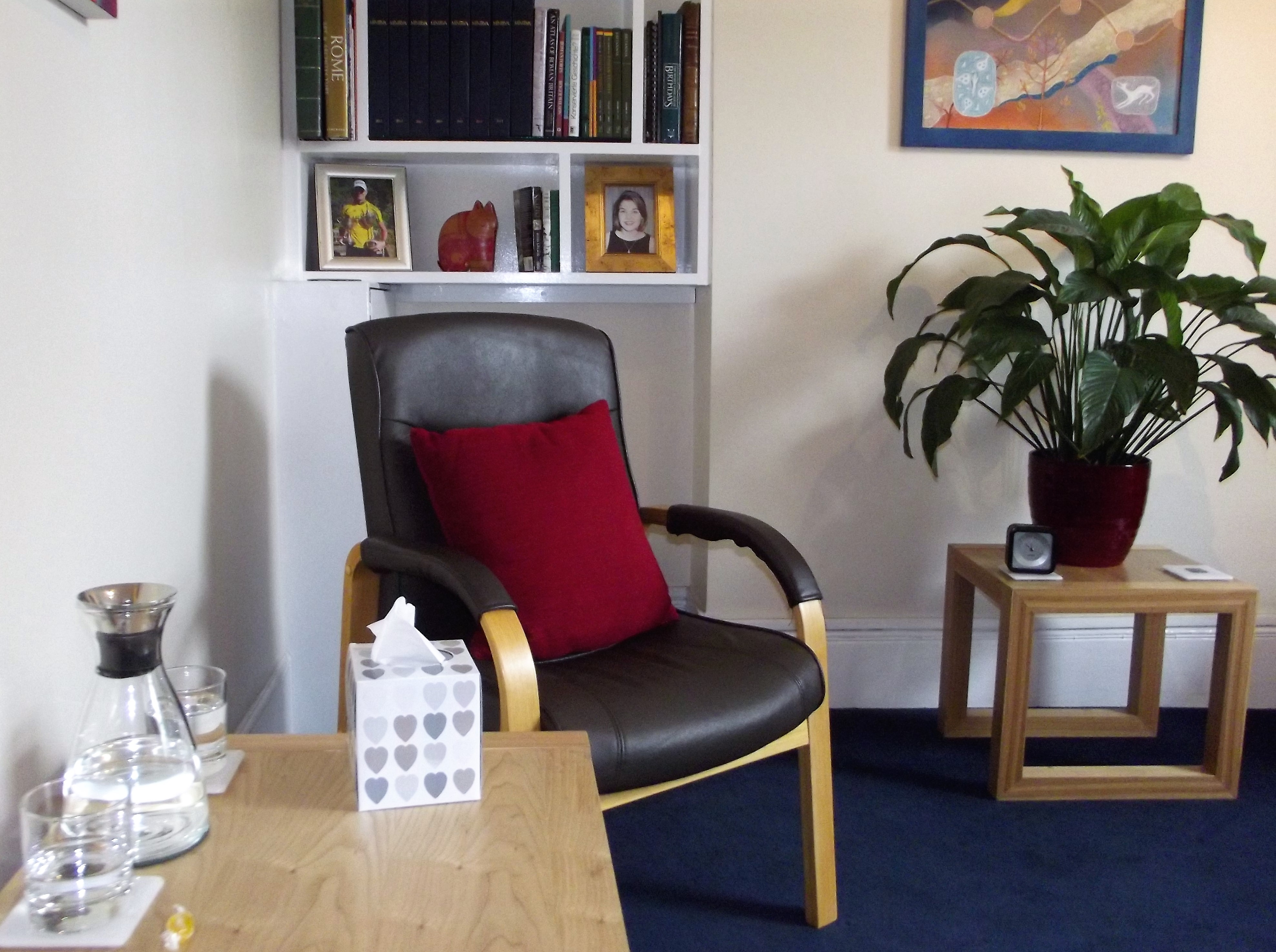 Therapy Room: This large, comfortable room is very quiet and specifically set up for Hypnotherapy. It can also be used for holistic therapies such as Shiatsu and Biodynamic Therapy.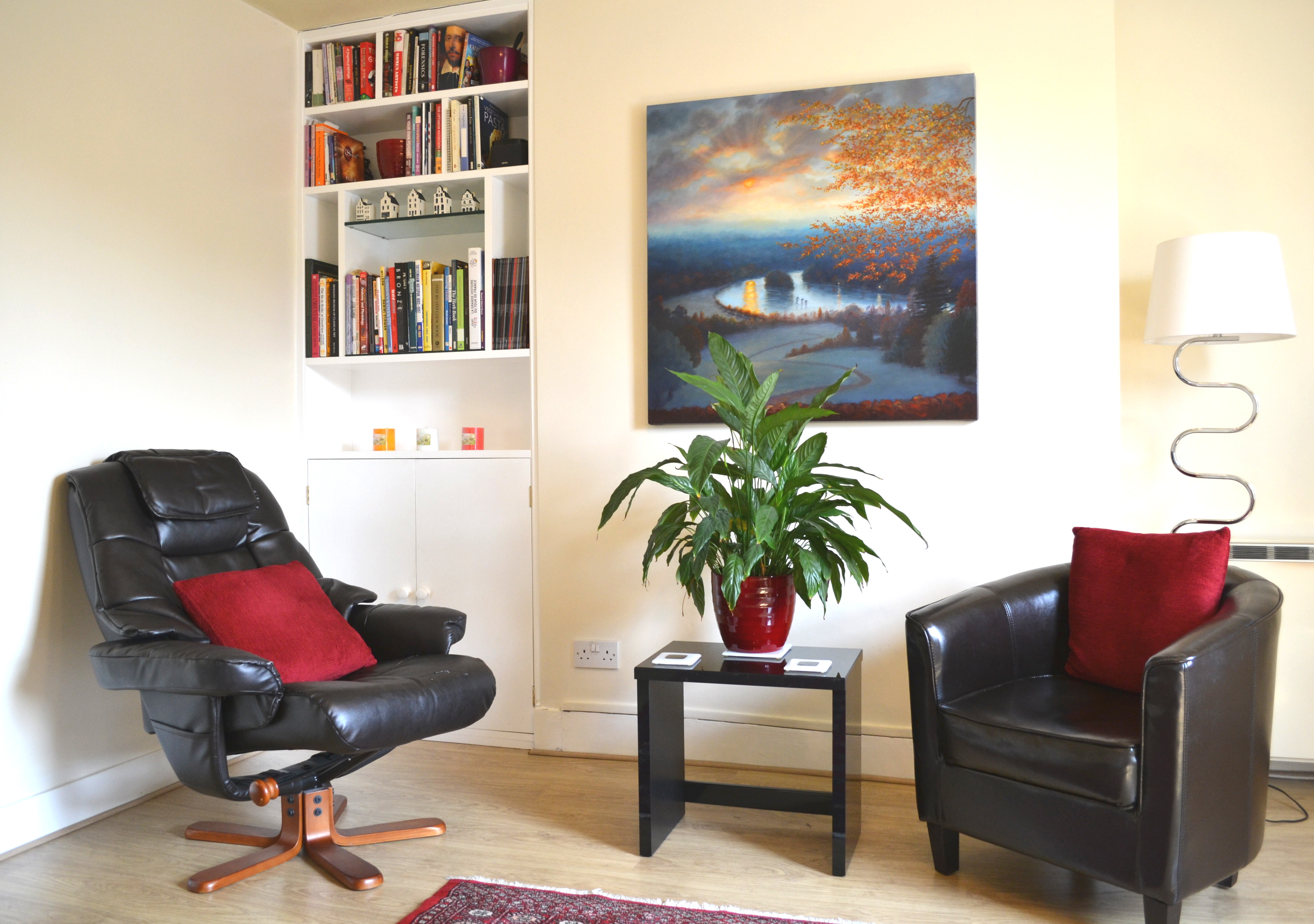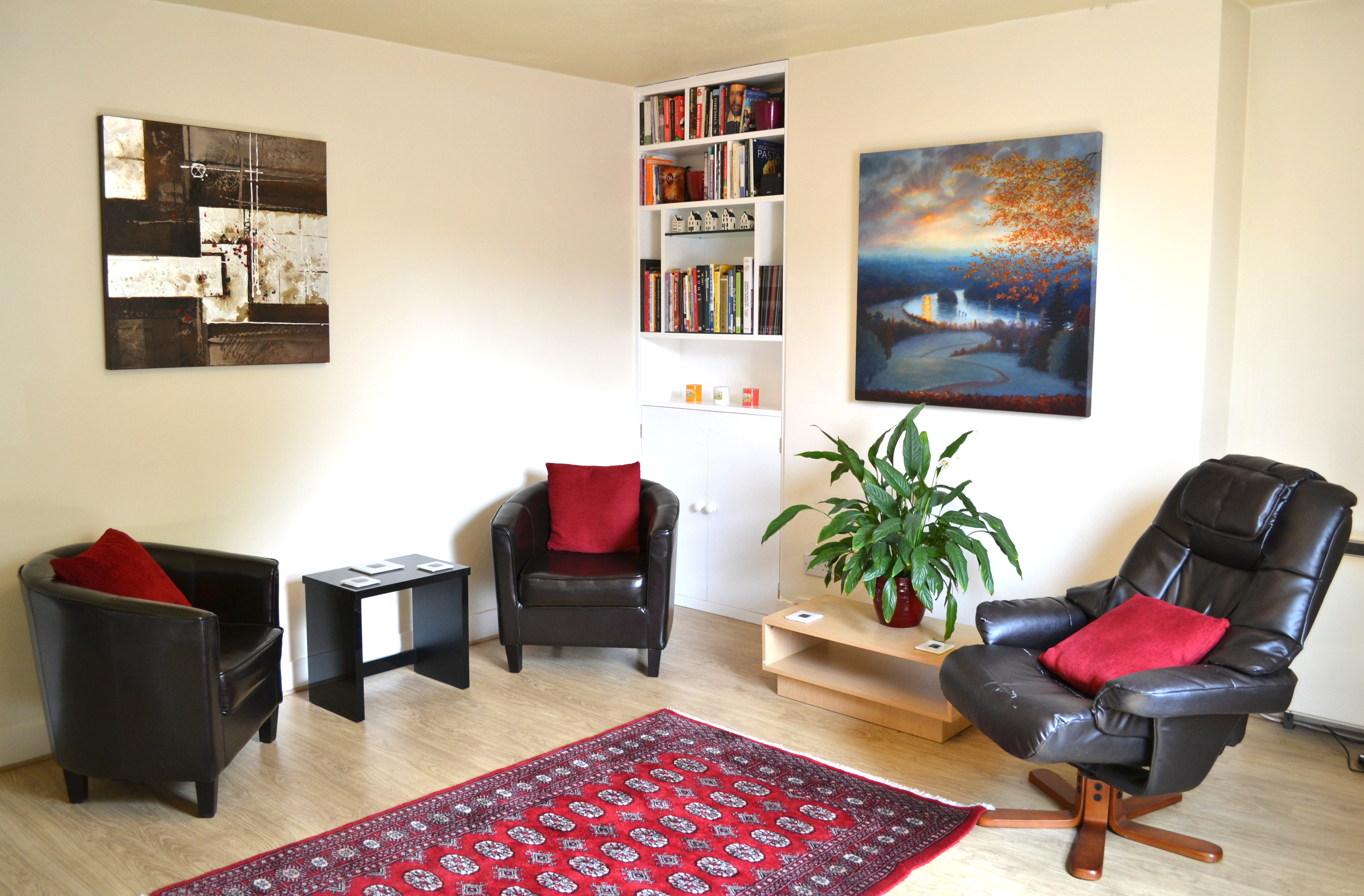 Our rooms are set up to individual therapist's requirements, ready for each appointment.
Large Consulting Room: This is now the permanent private office and consulting room for Dr. Jo Lilley - our Consultant Clinical Psychologist and Disability Psychotherapist.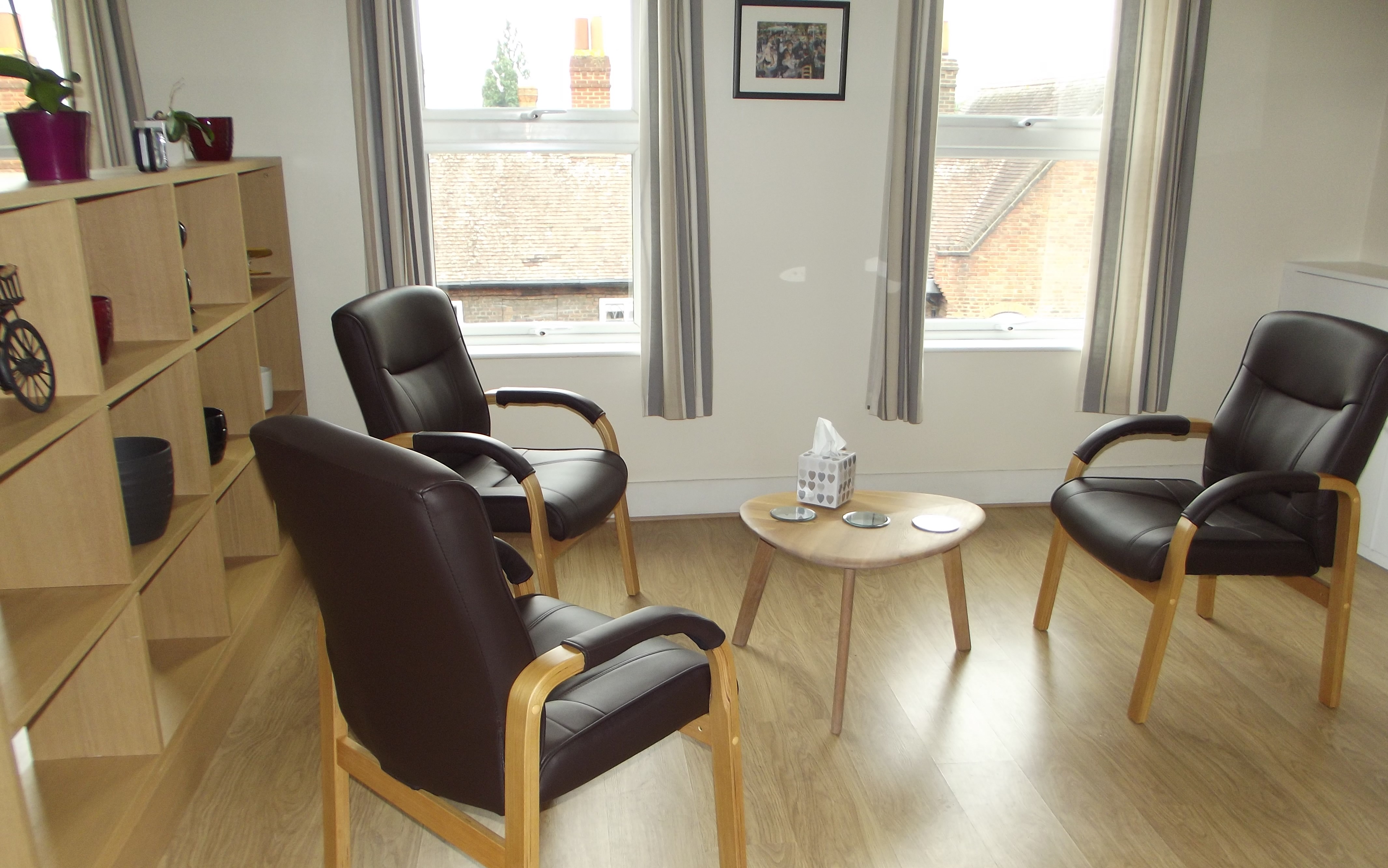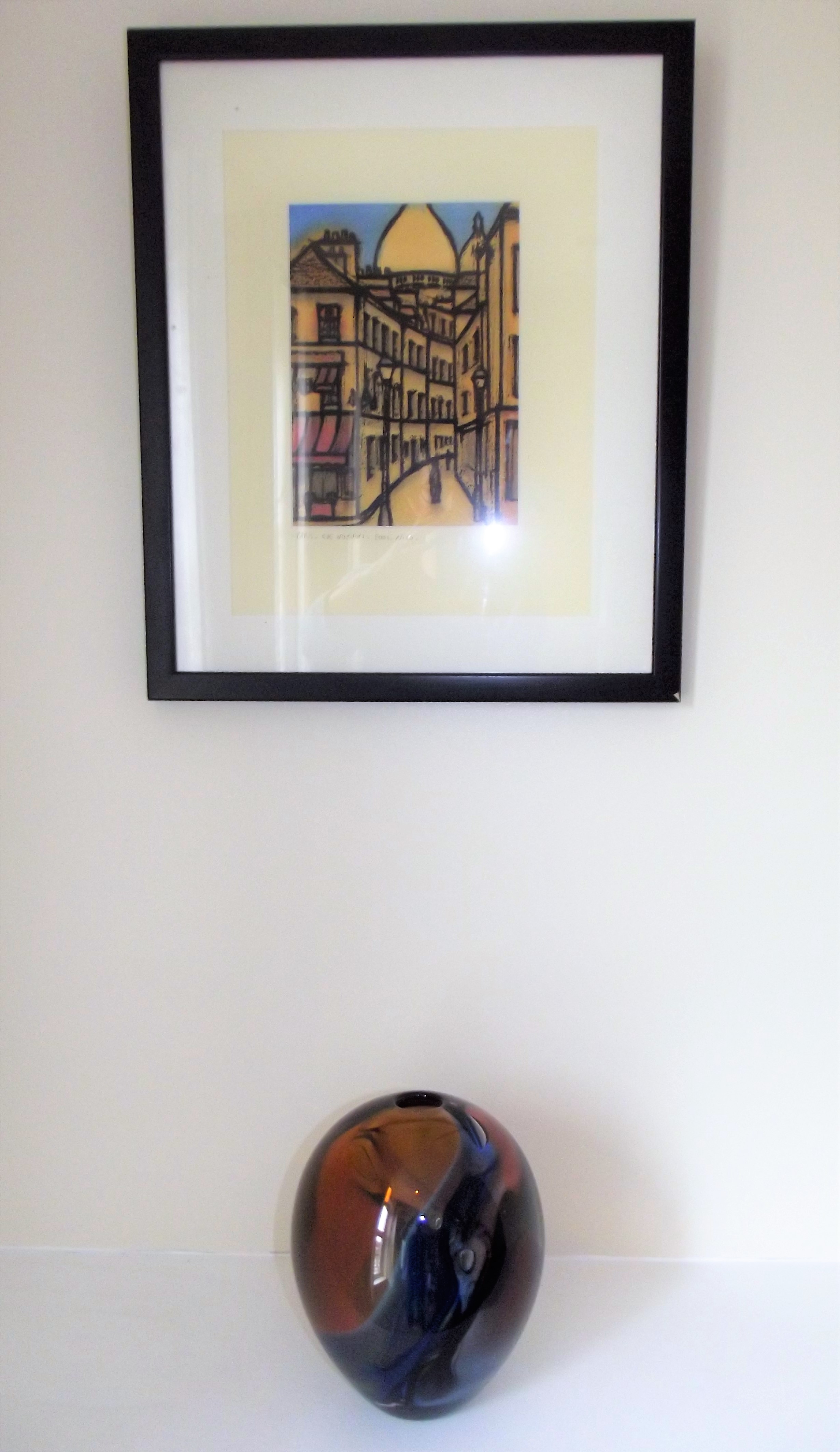 Room Hire
We particularly welcome practitioners who wish to build a long term professional business with us - whether it be counselling, psychotherapy, hypnotherapy, coaching or a compatible holistic therapy. You will receive all the help and support you need to meet your own business plan within the strategic health aims of Asana. Rooms can be booked in one hour slots at times to suit practitioner, or a more customised arrangement can be discussed to meet the requirements of your particular business and client base.
All rooms are tastefully decorated and furnished and receive lots of natural light from large windows. To discuss your requirements and the many benefits we can offer you and your clients call Mike Levett on 0208 541 1392 to arrange a meeting to view our facilities and discuss terms.
Reception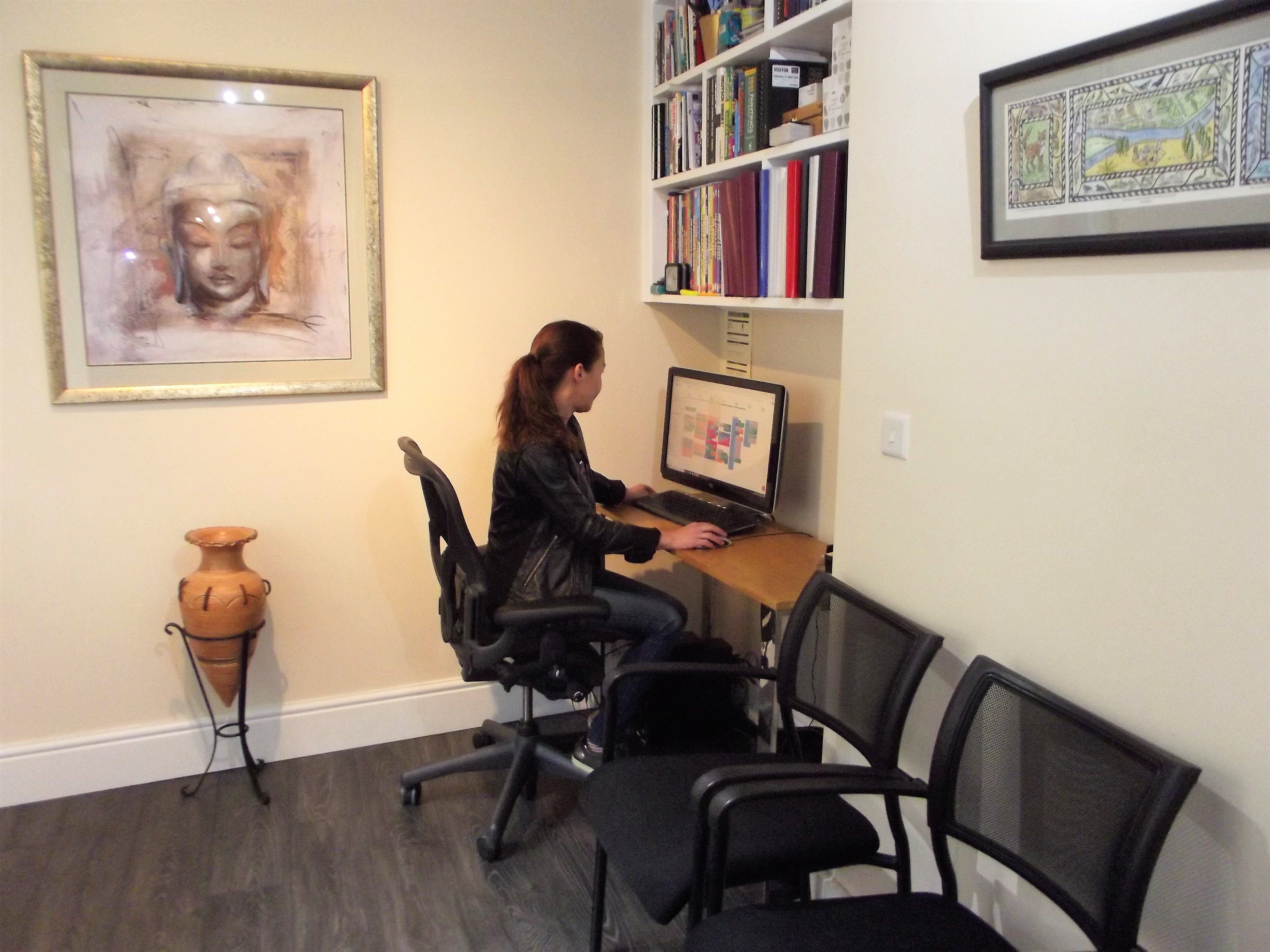 Welcoming Cafe Jax downstairs... Asana entrance is the solid blue door to the right