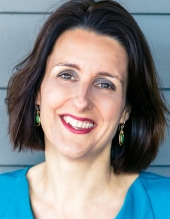 Specialities
DipCHyp, HPD, MPNLP, BA Hons. Stress & Anxiety Management Practitioner. Cognitive Hypnotherapy, Positive & Behavioural Psychology, Mindfulness & Cognitive Behavioural Therapy.
A few words about myself
Giselle Monbiot, DipCHyp, HPD, MPNLP, BA Hons. - a stress and anxiety management practitioner with a proven track record of guiding individuals and groups to overcome the hurdles that they might face in their professional and personal life.
Since 2010, Giselle has successfully run her private practice guiding many individual clients through the challenges they experience, enabling them to transform their lives to being more productive, fulfilled and content. Giselle designs her sessions to be bespoke to the individuals' needs using the latest cutting-edge research from Cognitive Hypnotherapy, Positive and Behavioural Psychology, Mindfulness and Cognitive Behavioural Therapy.

At the same time, Giselle is busy developing and running regular programmes at King's College London enabling the professional staff, academics, and PHD students to effectively deal with the many challenges that working within this sector brings them.
Giselle says:
"It's all about knowing that you do have the choice to take control back".
Are you feeling overwhelmed and overloaded by the demands of your life?
Are you wanting to improve your performance at work and within your personal life but are unable to do this alone at this time?
Is this something that you have been experiencing for quite a long time but are now determined to make a change in your life?
"I can help you".
INDIVIDUAL THERAPY AND COACHING
Work with me to stop the endless cycle of stress, regain control of your emotions and start feeling excited about life again. This is a break-through stress bespoke programme that is specially crafted for you and your unique needs and lifestyle.
STRESS: FROM DRIVER TO OBSTACLE
It is very common that, as people are rising in their careers, riding the stress is the vessel that carries them to the top of the ladder. As time goes by, high performers can start to believe that without the high levels of stress, they will lose their drive and start to lose their edge. However, as life expands, and personal pressures grow, the stress they have embraced can begin to hold them back. It can be expressed through overwhelming emotions that they struggle to control. Possibly, their performance at work or sport can become challenged. They can start to feel like they are losing control of everything that is important to them. If this resonates with you, I can help.
CORPORATE SERVICES
My corporate services include group programmes and individual sessions to enable employees to learn how they can manage and reduce stress in the workplace.
INDIVIDUAL THERAPY AND COACHING IN THE WORKPLACE
I design and deliver individual coaching and stress consultation within the workplace, providing an opportunity for the individual to explore their unique response to stress and belief patterns. Working solely with the individual means that the time is spent around the participant's specific needs and area of expertise. This approach translates into results that can transform the individuals' approach to work, their relationships, and drive them onwards with a growth mindset.
QUALIFICATIONS
Giselle is trained by the acclaimed Quest Institute in Cognitive Hypnotherapy (2010) and NLP Master Practitioner (2011); and with Dr Brian Roet on the powerful 'Parts' therapy work.
She has also studied People Centered Counselling, Confident Childbirth, Mindfulness, The Three Principles, Eye Movement Integration, Emotional Freedom Technique, Positive and Behavioural Psychology and is constantly reading and learning about the mind and ways to enjoy happier and calmer lives.
TESTIMONIAL
Public Speaking Phobia - "Giselle helped me to get to the root of my anxieties and to deal with the causes. Her support had an immediate impact – I came out of our very first session feeling much more positive – and that feeling very quickly helped me to perform much better in situations I would previously have found highly stressful". Senior Manager, Public Sector.
For more information and contact details, go to: Giselle Monbiot