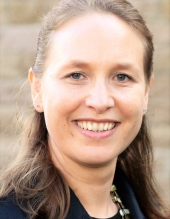 Specialities
Consultant Clinical Psychologist, Disability Psychotherapist, Autism Spectrum Disorders, Intellectual Disabilities, Acquired Brain Injury, Chronic Pain, Mental Health Difficulties, Personal & Relationship Difficulties, Medico-Legal Assessment & Reporting, EMDR Therapy. Click image for full profile.
A few words about myself
I am a Consultant Clinical Psychologist and Disability Psychotherapist with an honours degree in Psychology (BSc. Hons.) from Goldsmiths College, University of London, and a Doctorate in Clinical Psychology (ClinPsychD) from the University of Surrey and an Advanced Diploma in Disability Psychotherapy from the CPCAB. I am registered by the Health and Care Professions Council and am a member and Associate Fellow of the British Psychological Society and the Division of Clinical Psychology.
I qualified in 2003 and have worked in a range of NHS and private settings with people with intellectual disabilities, autism spectrum disorders, mental health difficulties, acquired brain injury, chronic pain and personal and relationship difficulties.
I provide psychological assessment and treatment to people of all ages and of varying ability, including people with intellectual disabilities and autism spectrum disorders, for a wide range of psychological issues. In my therapeutic work with clients, I am skilled in both psychodynamic psychotherapy and cognitive behavioural therapy. I offer both short and longer term therapy depending on the client's needs.
I am also trained in EMDR Therapy. EMDR is a unique, powerful therapy that helps people recover from problems triggered by traumatic events in their lives. It stops difficult memories causing so much distress by helping the brain to reprocess them properly.
I am experienced in medico-legal assessment and reporting, specialising in areas of intellectual disability, post-traumatic stress and adjustment following both physical and psychological trauma. I have a particular interest in Mental Capacity assessments for the Court of Protection. I am on the register of expert witnesses with the BPS.
I accept referrals from individuals, GPs, solicitors, case managers and other professionals. I am also registered with a number of major insurance companies.
Please contact me to discuss your needs and how I can help you.
For more information contact:
E-mail: drjolilley@outlook.com
Tel: 07590-414412
Web site: www.lilleypsychology.co.uk