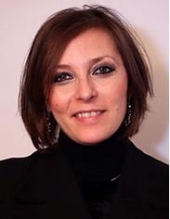 Specialities
Chartered Psychologist (HCPC, BPS), Accredited Life & Business Coach (ICF). Vision & Values Coaching for Wellbeing. Occupational Psychology, Staff Wellbeing. Psychotherapy - Depression, Anxiety, Phobias, Addictions, Psychosis. Languages: Italian, English, Spanish, French, Portugese. BUPA Registered. Click on image for more information.
A few words about myself
Chartered Psychologist and Certified Coach (Certified Coach Accredited to the International Coaching Federation)
Welcome! My name is Alex de Acutis and I offer tailored coaching programmes for individuals and companies. I recognise that we are all unique human beings, each facing unique personal challenges or opportunities – whether they are related to life direction, business, career or relationships.
Clinical Psychologist, Psychotherapist
I also provide psychotherapy for a range of conditions from mild to moderate and severe Depression/Anxiety, Post-natal Depression, Social Anxiety, Obsessive Compulsive Disorder, Phobias, drug and alcohol addictions and psychosis.
Coaching Services
I strongly believe that every individual has the right and ability to reach their full potential and coaching/counselling can help to uncover their unique resources and strengths that will get them there. My transformational coaching includes skillfully weaving psychological approaches to the coaching process. It not only challenges your limiting beliefs and assumptions in a non-judgemental and compassionate way, it is also results driven and helps you build a sustainable plan to maintain the changes achieved during the coaching process to get you to where you want to be in all areas of your personal and business life.
For over 16 years my training and career has progressed from Practicing Psychologist through Occupational Psychology to Occupational and Business Psychology. I have worked in a variety of settings including a psychiatric ward, a crisis resolution and home treatment team, and a Staff Incident Support Team within a Community Mental Health Team. My special interest is in helping workers who experience burnout stay in work or go back to work after a mental ill health absence. In my private practice, I enjoy sharing my coaching and psychology knowledge whilst empowering people to work towards their vision and values.
How my coaching works for Individuals.
I work with you on your daily habits (and on task focus) and on how they relate (or not) to your vision and values, in order to create a life worth living both at work and at home.

We work together towards identifying the barriers between you and your goals. These often consist of thinking barriers, which produce unwanted behavior and prevent you from moving forward.

We focus on techniques which help you generate alternative thinking and create sustainable and positive thinking patterns.

My 20 years experience in Cognitive Behavioral Therapy and my Coaching training being accredited to the ICF (International Coaching Federation) guarantees an approach both tailored to your needs and based on sound research evidence.​

My visualization approach helps you to connect with your core values in order to plan every action of your day so that your daily life is in line with your most desired goals. I blend my 20 years of experience as a psychologist with innovative and impactful imagery strategies, in order to pave your way to the life you want!

Clear goals in specific areas of your life is what we all need to move towards our ideal life. Most of the issues I see are to do with not knowing what one wants, but doing what others want or expect of you.

Connecting with what you want takes a mindful effort to tune into what your mind does, when it is not engaged with technology, especially with our biggest distractor: the mobile phone!
Other areas of coaching I deal with include: Career, Confidence, Energy, Family, Finances, Friendship, Health, Leadership, Motivation, Parenting, Personal Development, Procrastination, Retirement, Spiritual, Work/Life Balance.
To create the life you want to live ... at work and home ... contact me and book your first consultation.
Psychotherapy
My experience covers delivering high-quality, evidence-based therapy for people across a range of age groups and emotional and psychological difficulties. I specialise in providing Cognitive Behaviour Therapy (CBT) which can be applied to a wide range of disorders. I also have extensive experience in Mindfulness-based approaches, Compassionate Focused Therapy (CFT) and Acceptance and Commitment Therapy (ACT), Narrative Therapy (NET) and Dialectical Behaviour Therapy (DBT). Other therapies used are: Schema Therapy, Person Centred Therapy and Solution Focused Therapy.
Some of the difficulties that I have treated include:
Acute Health Conditions

Addictions - drug and alcohol

ADHD

Adjustment Disorder

Anger

Anxiety

Autism Spectrum Disorder

Bipolar Disorder

Body Dysmorphic Disorder

Depression

Emotional Regulation Problems

Grief and Bereavement

Health Anxiety

Long Term Health Conditions

Obsessive Compulsive Disorder

Panic

Parenting

Perinatal Mental Health

Phobias

Post-natal Depression

Psychosis

Relationships

Self Esteem

Sleep Problems

Social Anxiety

Stress Management and Burnout
I see Therapy as a practice that will give you the opportunity to talk and explore what you are struggling with in a safe, supportive and confidential way, which can be extremely helpful in itself and often marks the beginning of a process of discovery and change. I have a successful track record of working collaboratively with clients, to help them to first establish clear goals, both practical and with regards to reducing distress and improving emotional wellbeing, and then working towards achieving these goals. Do get in contact so that we can explore further what brings you to therapy.
Drop me an e-mail at: adacoachingservices@gmail.com
Call me on: 07958 769655
"I look forward to hearing from you", Alex.
Visit: ADACoaching.co.uk for more information.
BUPA Recognised Consultant/Therapist - Psychology - No: 30045886
​ADA Coaching - Vision & Values