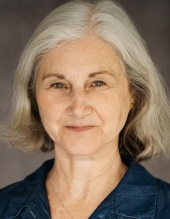 Specialities
Psychotherapist & Counsellor for Young & Older Adults. Relationship, Cultural, Work, Identity, Women's & Child related issues. Abuse, Anger Management, Anxiety, Bereavement, Depression, PTSD, Self-esteem, Stress, Trauma, Loss. Click image for full profile.
A few words about myself
I trained as a Psychotherapist later in life, having been inspired by my own experience of how therapy can help us to cope with the challenges we face. My qualification is in Existential Phenomenological Therapy, which is grounded in philosophy and explores the inner conflict and anxiety experienced within an individual's own perception and experience of a situation or event. I am registered with the BACP and work in accordance with their ethical framework.
In my practice I work collaboratively with my clients to understand their lived experience and explore what matters to them. I work relationally to develop a nuanced sense of the several meanings that exist for all of us in the way we live. I offer a space to be curious and compassionate and to consider new possibilities. I am conscious that some issues feel intractable and am willing to accompany my clients through their difficulties. I have a pragmatic approach and a deep respect for clients' ways of seeing the world, which has allowed me to work with a wide variety of people in low-cost centres as well as in private practice.
I have an informal but direct way of being and hope that you will find me warm and supportive. I suggest an initial free online consultation to talk about why you want to come to therapy and for you to ask any questions you may have, so that we can both feel that I am the right therapist for you. If we agree to work together we will have weekly 50-minute face to face sessions, which can be long term, short term or time limited, as required.
Areas of counselling I deal with include:
Abuse
Anger Management
Anxiety
Bereavement
Child related issues
Cultural issues
Depression
Identity issues
Infertility
Loss
Post Traumatic Stress
Redundancy
Relationships
Self Esteem
Stress
Trauma
Women's issues
Work related issues
Contact:
If you can't see the area you wish to discuss on the above list, are not sure, or have questions, please don't hesitate to contact me. I am very happy to discuss your concerns and whether what I offer will be suitable for you. This can be by telephone or e-mail.
Tel: 07740-899204
E-mail: jchapman1959@outlook.com