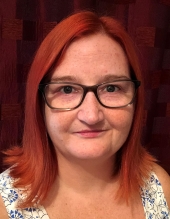 Specialities
Integrative Relational Counselling for Anxiety, Depression, Trauma, Abuse, Relationship Problems, Gender Issues, Loss, Eating Disorders & more. CBT. 'Rewind Technique' Therapist for PTSD. Click image for full profile.
A few words about myself
Saskia Stanhope, Psychotherapeutic Counsellor, MBACP, BA (Hons)
Every person and every problem is different. Because of this, it is very important to me that the therapy I offer is supportive, holding and flexible enough to meet your individual needs. My training as an Integrative Relational Counsellor makes use of compatible theories from a variety of approaches including Gestalt, Psychodynamic and CBT, whilst keeping the relationship between client and counsellor at the heart of therapy. This allows me that flexibility to adapt, so that you can get the most out of our work together. Seeking help is the first step towards a happier future and I would like to help you find that future. I understand that trust can be a major hurdle, which can make reaching out that much harder, but the freedom to talk to a warm, caring professional in a safe, supportive and confidential environment can help you work through your problems.
Whilst I offer counselling on a range of issues, I also have a special interest in counselling clients dealing with anxiety or depression, especially those who have had difficulty with relationships or have suffered abuse. People need relationships of all kinds, but if something is making this difficult for you the effects can be problematic, far-reaching and even overwhelming. You may be feeling anxiety, stress, low self-esteem or depression but all of these can be overcome with the right help.
I have also received training from Dr David Muss, creator of the Rewind Technique for trauma and PTSD, allowing me to perform this technique to help clients reduce the effects of trauma on their daily lives. Rewind Therapy is a non-intrusive, safe and highly effective psychological method for detraumatising people with PTSD or severe anxiety based conditions, especially as it does not require the client to talk about or disclose the details of the traumatic incident(s) in question.
Additional experience includes: Providing free counselling for two years at two GP surgeries; Ongoing volunteer work as a counsellor for Frontline 19 - a charity that was set up to help frontline workers with increased stress and issues that may have been exacerbated due to the pandemic; Research and writing on the experience of counselling for transgender clients for my degree dissertation.
In my private practice I work with adults and older adults experiencing a variety of issues, including:
Abortion
Abuse
Affairs and betrayal
AIDS/HIV
Anorexia nervosa
Anxiety
Attachment disorder
Autism
Bereavement
Binge-eating disorder
Bipolar disorder
Body dysmorphic disorder (BDD)
Bulimia nervosa
Bullying
Cancer
Childhood bereavement
Childhood bullying
Cultural issues
Depression
Disabilities
Discrimination
Dissociation
Domestic abuse
Eating disorders
Emotional abuse
Family issues
Feeling sad
Gender dysphoria
Generalised anxiety disorder
Health related issues
Identity issues
Infertility
LGBTQ+ counselling
Loneliness
Loss
Low self-confidence
Low self-esteem
Men's issues
Obsessions
Physical abuse
Postnatal depression
PTSD
Redundancy
Relationship problems
Seasonal affective disorder (SAD)
Self esteem
Self-harm
Separation and divorce
Sexual abuse
Sexual identity
Sexuality
Spirituality
Stress
Suicidal thoughts
Transgender issues
Trauma
Women's issues
Work-related stress
I offer long-term, short-term and time-limited counselling, depending on your needs. In our first session we will talk about you - what brings you to counselling and what your concerns and expectations are. My aim is to help you feel at ease and safe, enabling you to talk freely. I understand that it can take time to build trust but in our first session I hope to lay the foundations to make you feel that you've found the right person to support you.
If you don't see the area you wish to discuss on the list, are not sure or have questions, please do contact me; I am very happy to discuss your concerns.
My contact details are:
Mobile: 07932-404535
E-Mail: SaskiaHopeCounselling@gmail.com
All messages, of any type (including voicemail), remain completely confidential. If you leave a message, I will aim to contact you within 24 hours. I will always reply to you, so if you ask to be contacted via email, please check your junk mail. I respect confidentiality and data protection by working strictly within the BACP's Ethical Framework.
Types of Therapy I use include: CBT, Gestalt, Humanistic, Integrative, Phenomenological, Psychodynamic, Relational, Rewind Technique for PTSD.