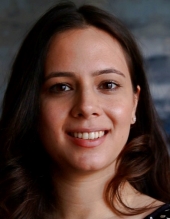 Specialities
Clinical Psychologist, mental health help for young people & families. Relationships, Friendships, Parenting, Challenging Behaviours, Family Conflict, Anger & Emotion Management, Anxiety, Depression, Trauma, Identity, Autism, Learning Difficulties, School Issues. Click image for full profile.
A few words about myself
Dr. Nisha Hickin, BSc, DClinPsy.
Welcome! My name is Nisha and I provide specialist psychological therapy for children and young people aged 5 - 21, and their parents or carers. Therapy is about understanding yourself, making sense of your difficulties and then being supported to overcome them. Psychological therapy combines gaining insight, with building helpful coping strategies to lead to long term change.
It is a big decision to reach out for mental health help, so I want you to know that you and your child will be well supported. The therapy I offer is person-centered, designed with young people and parents in mind, and based around the goals that clients create with me. I use effective psychological approaches that will be bespoke and individualised to you, in appointments that are engaging and creative. You deserve a compassionate and non-judgemental psychologist who is warm, caring and authentic and helps you to feel comfortable and at ease talking in the safe space that I create for you. I genuinely care for each person I work with and believe that, through collaborative work towards agreed therapy goals, significant positive long term changes can be achieved.
I am a qualified Highly Specialist Clinical Psychologist and have chosen to specialise in supporting parents, children and adolescents with mental health difficulties. I am passionate about early intervention and really enjoy working with young people. My many years of experience has been gained working with young people in both education and mental health settings, including a busy Child and Adolescent Mental Health Service in the NHS. Through my training and work there I have acquired a great breadth of knowledge about child mental health, parenting and a diverse range of therapies. This allows me to create tailor made therapy packages specifically designed for the person in front of me, to maximise the progress made.
In my private practice I work with parents, children and adolescents experiencing a variety of issues, including:
Anxiety, including Obsessive Compulsive Disorder (OCD), Panic Attacks, Health Anxiety and Phobias
Depression and Low Mood
Relationship and Friendship Issues
Parenting
Family Conflict
Challenging Behaviour
Stress and Trauma including Post Traumatic Stress Disorder (PTSD)
Self-Esteem and Confidence
Identity Struggles
Anger and Emotion Management
Grief
Procrastination
Loneliness and Isolation
Perfectionism
Sleep Difficulties
School Attendance or Engagement Issues
Autism Spectrum Conditions and Learning Difficulties
Therapies used include:
Psychodynamic Therapy - Psychodynamic approaches help you to understand yourself on a deeper level. You can make sense of relational patterns and figure out why you may act and feel certain ways. Through this therapy long lasting change can occur.
Systemic Therapy - Systemic Therapy considers you in the context that you are in. It places importance on the relationships around you and sees them as the pathway to alleviating distress. It can be helpful in family or school work.
Cognitive Behavioural Therapy (CBT) - CBT is well researched and shown to be highly effective at improving many mental health difficulties such as low mood to anxiety. CBT teaches you to develop coping strategies to change how you think, feel and behave.
Eye Movement Desensitisation Reprocessing Therapy (EMDR) - EMDR is a well researched specialist trauma therapy. It works by helping to process painful memories, reducing associated distress.
Acceptance and Commitment Therapy (ACT) - ACT is about figuring out what is important to you and how to take steps towards living in line with your values. You build acceptance and mindfulness skills that can help with many mental health difficulties.
Compassion Focused Therapy (CFT) - CFT is about recognising your inner critic. Would you talk to a friend the way you are talking to yourself? Building self-compassion can be helpful for overcoming low self esteem, perfectionism, anxiety or depression.
How can I help you?
Please do contact me to discuss the issues you are struggling with. I offer a free 15 minute consultation, to talk about why you want to come to therapy and for you to ask any questions you may have, so that we can both feel that I am the right therapist for you. If you don't see the area you wish to discuss on the list, are not sure, or have questions, please do contact me - I am very happy to discuss your concerns.
My contact details:
E-mail: hello@therapyhome.co.uk
Website: The Therapy Home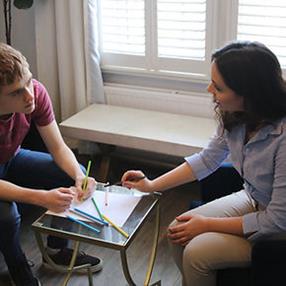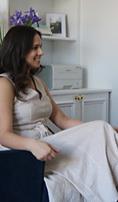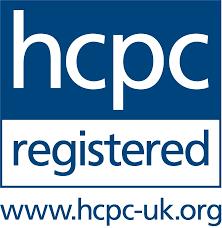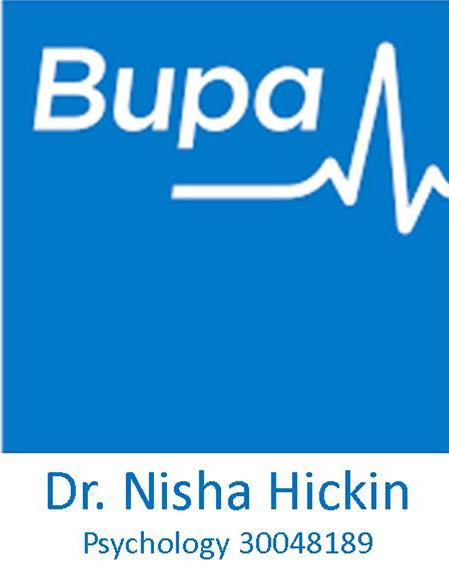 I am registered with the Health and Care Professions Council and adhere to their standards of proficiency for practioner psychologists.
Education:
Doctorate in Clinical Psychology (DClinPsy), 2017-2020, Royal Holloway, University of London
Bachelors Degree in Psychology (BSc), 2011-2013, University College London