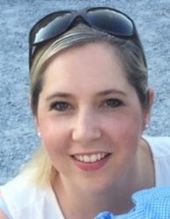 Specialities
Cognitive Behavioural Psychotherapy, Mindfulness Based Cognitive Therapy, Therapy for Children, Online Support
A few words about myself
A few words about myself ...
Gemma Mead, BA (Hons) BSc (Hons) RMN PgDip CBT Cert MBCT
I am a qualified Cognitive Behavioural Psychotherapist, Mindfulness Practitioner (Mindfulness-Based Cognitive Therapy) and a registered Mental Health Nurse. I am a member of the British Association for Behavioural & Cognitive Psychotherapies (BABCP); a member of the British Association for Counselling & Psychotherapy (BACP); and licenced for practice with the NMC (Nursing Midwifery Council). I have over 12 years of qualified clinical experience behind me and I have supported many people to overcome a wide range of mental health conditions and emotional problems, within the NHS, private practice, education, forensics and the voluntary sector. I also work with children under the age of 16 years, accompanied by their parents, guardians or carers. When providing therapy for children I follow the guidelines set out by the Department of Health with regards to therapy and confidentiality.
I believe that everyone, with the right kind of support, has the potential to master their life struggles or mental health problems, despite what a person is facing or how they may be feeling.
My professional experience includes:
Working in acute in-patient hospitals supporting people with mental health and drug/alcohol problems.
NHS work in the community as a Senior Clinician in mental health teams, providing individual psychological interventions, group therapy and workshops.
Professional Lead working in managerial and advisory roles alongside private therapy practice.
CBT Therapist and Forensic Practitioner for the London Courts - providing therapy for people, producing mental health assessments for Judges and writing pre-sentence reports.
Senior Practitioner Trainer and Therapist, designing and teaching CBT to support people and their loved ones to overcome a range of mental health conditions.
Alongside my private practice at Asana Health, I also consult as a therapist to a psychology firm within the City of London and I work in a London University supporting students with their mental health conditions. Coupled with this I am a freelance Consultant Trainer for doctors, mental health professionals and business on a range of CBT, Mindfulness and Recovery courses.
Some of the areas I may be able to help you with:
Addiction
Affairs and betrayals
Anger management
Antisocial personality disorder
Anxiety
Avoidant personality disorder
Bipolar disorder/Manic depression
Borderline personality disorder
Bullying
Career
Carer support
Child related issues
Dependent personality disorder
Depression
Disabilities
Dissociation
Family issues
Fear
Generalised anxiety disorder
Hearing voices
Histrionic personality disorder
Hoarding
Learning difficulties
Low self-confidence
Low self-esteem
Narcissistic personality disorder
Obsessive compulsive disorder
Obsessive-compulsive personality disorder
Panic disorder
Paranoid personality disorder
Passive aggressive behaviour
Phobias
Post-traumatic stress disorder
Postnatal depression
Pregnancy and birth
Psychosis
Redundancy
Relationship issues
Schizoid personality disorder
Schizophrenia
Schizotypal personality disorder
Seasonal affective disorder
Self-harm
Separation and divorce
Smoking
Stress
Suicidal thoughts
Trauma
Work related stress
I work with people of all ages. I am able to work with children under the age of 16 years, accompanied by their parents, guardians or carers. On some occasions children prefer to be seen alone. I am happy to offer children below the age of 16 sessions on their own, with the consent of parents or guardians. When providing therapy for children I follow the guidelines set out by the Department of Health with regards to therapy and confidentiality.
Workshops and Courses
I also offer workshops and courses on overcoming Anxiety, Depression, Bi-polar, Psychosis, Mental Health Awareness, Mindfulness and Recovery. Anyone is welcome, whether you are experiencing these difficulties yourself, you care about and support someone who is, you are a business, or if you are a health professional or support staff.
Contact
I am happy to make appointments weekdays, evenings and weekends.
Please do get in touch with me directly to discuss your needs and how I can help you.
Call: 07495 514855
E-mail: mail@therapywithpromise.com
Website: www.therapywithpromise.com
Separate fees apply for Assessment Reports for Solicitors, Court Reports, Pre-sentence Reports and ongoing therapy. Please feel welcome to get in touch with me for terms and conditions.
Training, qualifications & experience:
Post Graduate Diploma in Cognitive Behavioural Psychotherapy with Merit
London Metropolitan University
Oct 2006 – May 2007

Certificate in Mindfulness-Based Cognitive Therapy
London Meditation Centre
April– July 2012
BSc (Hons) Degree Mental Health Nursing (RMN) with 1st Class Honours
London South Bank University
Sep 2000 – June 2003
Diploma in Teaching, Supervision, Mentorship & Assessment in Clinical Practice with Distinction
Sep 2003 - July 2004
BA (Hons) Degree Fine Art, Photography & History of Art with 2:1 Honours
De Mont Fort University
Additional Professional Development Training
CBT for Worry & Clinical Perfectionism, Undercover Strengths and Build Resilience with CBT, Clinical Reflection & Supervision, Overcoming Depression, Mastering Psychosis - living with and beyond voices and unusual experiences, Teaching clients Mindfulness Skills, Motivational Interviewing, Deaf Awareness & Sign Language Training, Recovery Training for Trainers, CBT for Anger & Irritability, Emergency Life Support, Mental Health Act Capacity Training, Safe Guarding Children & Adults, Beating Worry & Procrastination, Care Programme Approach (CPA), Solution Focused Therapy, Emotional Regulation and understanding Self-Harm.