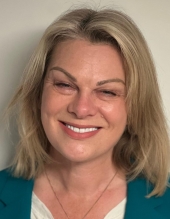 Specialities
MSc, MBSCH, PNCPS (Acc), Cognitive Behavioural Therapist, Clinical Hypnotherapist, Psychotherapist, REBT, NLP, Mindfulness and EMDR. OldPain2Go Certified Practitioner. A structured approach to making deep and lasting changes to how you think, feel and behave. Click image for full profile.
A few words about myself
I am an experienced Clinical Hypnotherapist and have been practicing in Kingston since 1997.
I specialise in:
Hypnotherapy for Peak Performance, eg: exams, presentations, sports, and for performers such as actors and musicians.
Hypnotherapy for Anxiety Problems, eg: phobias, panic attacks, social anxiety, etc.
Hypnotherapy for Fear Problems, eg: flying, dentist, spiders, etc.
Hypnotherapy for Addictions & Habits, eg: smoking, drinking, social media, gaming, etc.
Hypnotherapy for Specific Conditions, eg: PTSD, trauma, OCD, chronic pain (specialist pain practitioner), insomnia, etc.
Hypnotherapy uses the trance state to suggest ideas, concepts and lifestyle changes, the seeds of which become firmly planted. I combine hypnosis with a range of other techniques when appropriate. I am a qualified psychotherapist and draw on Cognitive Behavioural Therapy (CBT), Neuro Linguistic Programming (NLP), Mindfulness & Eye Movement Desensitisation Reprocessing (EMDR) when needed. The subconscious is persuaded to reprogram its 'software' because a symptom or behaviour does not serve a useful purpose. My work is usually short term (one to five sessions) and is solution focused.
I am a Full Member of the British Society of Clinical Hypnosis (BSCH) and obtained a Distinction in the British Medical Hypnotherapy Board's Diploma in Hypnosis (London College of Clinical Hypnosis www.lcch.co.uk/). I also became a tutor at the College and trained student hypnotherapists. I have a Diploma in Advanced Hypnotherapy (Austin Training) and a Diploma in Cognitive Behavioural Hypnotherapy (Distinction - LCCH).
Whether you want to master peak performance, conquer your anxiety, banish away your blues, beat your smoking habit, gain relief from a specific emotional issue or simply to have more self-confidence, I can help using advanced hypnotherapy techniques.
How does Hypnotherapy work?
Recent research has shown the trance state in hypnosis is the artificial activation of the REM sleep state.
The methods for inducing hypnosis are similar to how the REM state is naturally induced and maintained. Inducing deep relaxation creates the same electrical patterns in the brain as occurs in REM sleep. Guided imagery switches people into the right hemisphere of their brain and mimics daydreaming, a state associated with problem solving and learning in which new patterns of knowledge can be pattern-matched metaphorically and integrated.
The traditional swinging of the fob watch for people to follow with their eyes mimics the rapid eye movements that are triggered by the orientation response in REM sleep. In fact anything that focuses and locks attention (e.g. "I want you to stare at that spot on the ceiling") fires the orientation response. In fact, even an unexpected event, idea or trauma induces at least a mini-trance, just through firing the orientation response and momentarily focusing attention. (www.humangivens.com)
TESTIMONIALS
Acting Audition: "Just to let you know that I have just done one of the best auditions I have ever done having listened to your recording beforehand. Calm, clear with just the right amount of excitement! Whether I get it or not is irrelevant, I am very happy with my performance." Justin Segal, Actor (3 sessions)
Public Speaking: "I cannot thank you enough for your help on Tuesday. I feel like a different person! The event went well and I actually added a lot to the occasion. By being calm and focused, I actually enjoyed the experience of presenting, and had many compliments for my work. Some people asked if I did it regularly and others thought I was a professional! That is how effective your help was. I appreciated your style of explaining how the mind works before the hypnosis, and followed your instructions of listening to the recording twice per day. I could have got you a lot of business as the majority of speakers were staggeringly ill prepared and nervous as anything. I now feel so happy, calm and confident and would relish the opportunity to do it again!" Heather Grant (1 session)
PTSD: "You are clearly gifted to be a therapist in this field and I have done nothing but talk about how AMAZING you were/are your calm and kindness radiates from you and made me feel instantly comfortable in your company, considering my then condition and being complete strangers about an unknown science I think that's pretty amazing." Rachael B, victim of New Zealand earthquake. (2 sessions using EMDR)
Chronic Pain: "I've had chronic pain in my lower spine for thirty years which has often been debilitating and greatly affected my life. No treatment of any sort has ever helped even a tiny bit. But after just one session of hypnotherapy with Nicola it was gone. Its still hard to believe, but it has. It would appear that the pain signals were being sent long after my body had recovered from the incident(s) which first caused them - they were no longer necessary and Nicola was able to work with my subconscious to switch them off. I would absolutely recommend Nicola to anyone with a similar seemingly untreatable pain - the change was instant and total." Tim G (1 session)
Fish Phobia: "Before meeting Nicola, my fear of fish made me too scared to even paddle in the sea. Since undergoing hypnotherapy, you can't get me out of the water and I'm about to embark on a scuba diving course!" Charlotte Latham
Smoking: "Nicola, a short note 6 months after my session. Am still not smoking and feeling GREAT! I knew I wanted to stop and I needed to break some mechanism that held me down. Well, hypnosis has been the key to my success. Thank you very much". Antonio
For more information about myself and what I treat please go to www.hypnotherapykingston.com
Contact Information
Tel: 07930-613476
E-mail: kingstonhypnotherapy@gmail.com